Guerin… Kunitz… Adams… three additions that were well thought-out and who would have thunk it our Flightless Birdies are winning it with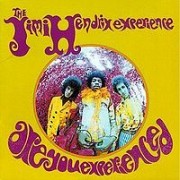 experience. Not only the Stanley Cup experience these guys bring but also the experience of our core members of the team. It's hard to believe but  Staal (19), Crosby (20), Malkin (21), Kennedy (21), Letang (21), Fleury (23) are experienced and play with level-heads with top of the line skill-sets.
While the Pens during the trade deadline went with savvy and CUP experience, the Flyers pressed by salary cap concerns went with…
youth. So far, not only have their youth played like they are on the beginning part of the learning curve but their vets looked to be completely exhausted and dumbfounded when Guerin buried the game winner.
 The Flyers youth, such as (20 year-old) Giroux's slash giving us the 5 on 3… and having to move (19 year old, defenseman) Sbisa to forward combined with their veteran brain camps is the biggest difference between the two teams.
It's the Are You Experienced in the first two-games and that's why we are heading to where the Governor of Philadelphia resides up 2 to ZIP.  To the land where those maggot fans boo'd the Flyers off the ice during their last game like they were Santa Claus.
Ray Shero (regardless of how things turn out) is a genius. His assistant Chuck Fletcher has been to the FINALS three times with three different teams. It's winning from top to bottom… from MARIO and Burkle both of whom hide in the background to those in the locker room all ready preparing for the trip to Philadelphia – this organEYEzation has class written all over it and it's represented very well on (and off) the ice by the players.
Win (or lose) and somewhere along this long voyage 15 of these teams do lose…  the class displayed by our Penguins is top shelf. We do reserve the right to criticize them but let's face it… since Disco DAN has come on the scene this has been nothing but trip to Electric Ladyland for us fans.
 WOOHOO.
This is DR Hook… carry on