On February 15th,? Dan Bylsma was hired as coach of the Penguins right after a devastating loss to the Toronto Maple Leafs, eight days later John Tortorella was hired to coach the NY Rangers right after a devastating loss to the Toronto Maple Leafs.? Bylsma and Tortorella have both turned their respective teams misfortunes around and will both be fighting for a playoff spot this afternoon.
The new Consol Energy Arena will have a capacity of 18,087, the 87 on the end is not by accident according to Penguins VP Travis Williams.? I guess they are trying to say that it will be Sidney Crosby's building.? Mellon Arena's maximum capacity is 17,132.? I guess they are trying to say that it's Mathieu Garon's building.? Wow, looking at that number closer, I see a some other numbers in there, maybe it's Sykora, Malkins and Guerins building also.
Sean Avery has 4 goals 4 assists in 11 games back with the Rangers, the Rangers record with Avery back is 7-3-1.? In the 16 games before Avery came back, the Rangers were on a downward slide going 3-8-4.? My theory, is that it isn't Avery that's making the Rangers play better, Avery's first game back just happened to coincide with the Rangers trading for Nik Antropov, a guy I was hoping the Penguins would go after trade day.? Antropov has 5 goals and 4 assists in 11 games.?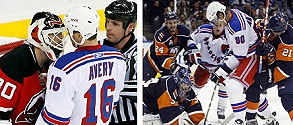 Both Avery and Antropov are going to make things tough around the net for the Pens defenders.? This is a where having an 8 foot tall guy like Hal Gill is a must. Speaking of Hal Gill, Gill had a beautiful goal on a two on one with Evgeni Malkin the other night.? The goal gives him two on the year, one more and he has that rare "Season Hat Trick"
?
The New York Rangers are members of the NHL's "Original Six".? I don't know who invented this stupid "Original Six", but only one of the teams in the "Original Six" was a founding team in the NHL.? That would be the Montreal Canadiens.? As a matter of fact, Pittsburgh had and NHL team called the "Pittsburgh Pirates" before New York, Detroit or Chicago had an NHL team.? The Pirates played in the NHL from 1925 to 1929, moved to Philadelphia became Quakers and went under because of the depression.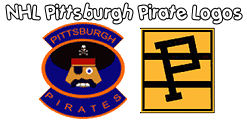 The four "Original" NHL teams from 1917 were:??The Montreal Canadiens, the Montreal Wanderers who lasted 1 year, Toronto Arenas who lasted 2 years and won 1 Stanley Cup, and the Ottawa Senators who lasted 17 years and won 4 Stanley Cups, they are not the same Ottawa Senators that are in the league today.
Don't forget to drop off your baby blue pansy Penguins jersey at the clothing drive to support Goodwill this afternoon.? ?Gently? worn clothing will be collected at the gates from 12pm until 10 minutes before game time.? All fans that "drop off" their ugly baby blue pansy Penguin jerseys receive a round of applause from all of us at PenguinPoop.
NHL.com did a mock draft last night and the three "NHL.com Draft Experts" who did the mock draft picked for the Pittsburgh Penguins 21st overall pick: Chris Kreider, C, Philips Andover Academy – HS-Mass. (Big forward can slide to wing; has one year of high school left, then off to Boston College),? John Moore, D, Chicago – USHL (Missing out on Ellis means Moore, who isn't as dynamic but may be more complete), Zack Kassian, RW, Peterborough – OHL (A talented big man who is about much more than his celebrated monster hits)
Game time is 1PM and can be seen in HD at Igloo or at home.