Jaromir Jagr's agent Jaroslav Zidek was just quoted as saying the Jaromir Jagr will be free as a bird come summer. The struggling KHL has made mandatory across the board cuts of 30% to the salaries of all KHL players.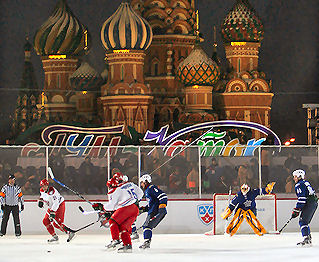 The Avangard Omsk (Jagr's team) is having major financial difficulties and is most likely going to have to dump Jagr at the end of the season, if there is still a KHL next year anyway. The mandatory cut that the KHL has made, virtually makes all of the players contracts useless.
In a previous post "read it here: Jaromir Jagr returning to the Penguins?" 37 year old Jagr claimed that he would come to the Penguins for league minimum. While this is not actually possible under the collective bargaining agreement, he could still come in at a very cheap price. After July 1st Jaromir doesn't have to clear waivers either.
This summer the Penguins have a lot of unrestricted free agents and a lot of restricted free agents. (they are listed here: "Miroslav Satan put on Waivers") The key offensive players the Penguins have as unrestricted free agents are: 38 year old Billy Guerin & 32 year old Petr Sykora .
Billy Guerin is currently making $4.5 million and I do not see any way possible that the Penguins resign him next season, at least not for that amount of money.  Sykora, who was benched at the end of the game against Florida for some reason (possible the upper body ailment that almost made his miss the Dallas game), is making $2.5 million. At $2.5 million I would take him in a heartbeat, but the coaches don't apparently see it that way, even though he has 13 power play goals, they still don't give him much time on it.
While the free agent market this summer should be a good one, unless the salary cap goes up, I'm afraid the Penguins are going to be watching it from outside. Evgeni Malkin's salary almost doubles against the cap and we have a lot of defensemen and a backup goaltender to sign.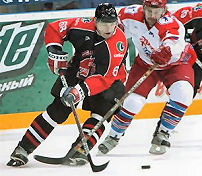 Jagr is ripping it up in the KHL and has done pretty well in the NHL the last few years. In 2006 he had 54 goals and 123 overall points, only 2 points behind the Art Ross Trophy. His talent, while not what it used to be, is still at a very high level. The ability of Jagr to teach Malkin & Crosby on and off the ice would be immeasurable, similar to what Lemieux has done for him.
Jaromir Jagr coming in at the right price could really help. There are rumors around that Edmonton is courting Jagr and is willing to pay $7 million.  If that is true, Jagr needs to decide whether he wants to take the money and run or try for one more Stanley Cup before he retires. I will say it again: I would love to see Jagr retire here and have his shirt retired to the rafters to it's rightful place, beside Lemieuxs.
Some day down the road, having banners in the rafters that read Lemieux, Jagr, Crosby & Malkin would be quite something.