That guy we gave away for free last year because he was over the hill.? He would be our #4 scorer right now.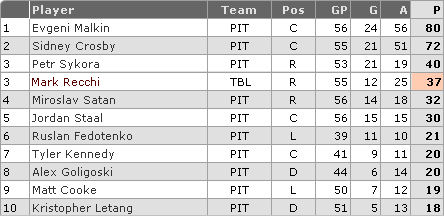 Also in case you were wondering…
That? guy we sent down to the baby Penguins because he was our top defenseman,? he has 2 assists in 2 games.? The Penguins have scored 1 goal in the two games since we've sent him down.