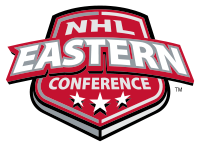 The hockey season is now three weeks old, and we have gotten a glimpse of how teams are shaping up for the 09-10 campaign.  Some teams are playing over their heads (NY Rangers), some are just feeling their way into the year (Carolina and Boston), and some have already established themselves as awful (Toronto).
     My initial thoughts place the teams in the Eastern Conference into three categories:  5 teams that will make the playoffs — Pittsburgh, Philadelphia, Washington, Carolina, and Boston.  5 teams that won't make the playoffs — NY Islanders, Florida, Atlanta, Tampa Bay, and Toronto.  5 teams that will battle for the other three spots — NY Rangers, New Jersey, Buffalo, Ottawa, and Montreal.  Of the last group, I like the NY Rangers, New Jersey, and Buffalo to be the final group to qualify for post-season action. 
     Let's take a look at the strengths and weaknesses of the eight teams that I believe will qualify for the playoffs in the East. 
     Penguin strengths are many.  At goaltending, 24 year old Fleury is on his way to soon becoming recognized as the best in the league.  Center – 87-71-11 — enough said.  Defense — three good pairs.  Goligoski has been outstanding, and McKee has been doing exactly what we need him to do.  Depth — Capable fill-ins in Wilkes-Barre at all positions.  The physicality of our wingers is awesome.  Lack of goal scoring could be a problem and is really the only weakness I see in the Pens.
     Flyers strength is up front.  Carter and Richards are tremendous players and the Flyers will score goals.  They will have to because their defense is a little slow and Emery will not solve their goaltending problems. I don't believe the Flyers will win a cup under Paul Holmgren.
     Capitals strength is a powerful first line, Ovechkin, Semin, and Backstrom.  That may well be the best line in the league.  Ovechkin is most certainly the best goal scorer.  Green is an offensive presence on defense.  Goaltending also is a question mark for the Caps.  Theodore has been good in spurts, but has not proven to be a money goalie and Varlamov is not ready yet. 
     Hurricanes have Cam Ward who is an outstanding goalie who can make a big difference in a hockey game.  The Pens blistered him last year in the Conference finals, but he will bounce back and have a good season.   This may sound a bit odd — Carolinas strength and weakness is the same thing.  Other than Staal, they don't have a star player.  This helps them as they really play as a team, with a solid work effort.  But that lack of star power is a problem sometimes when you need that one individual play to win a game. 
     Bruins are very similar to Carolina.  They have solid goaltending in Thomas and they have a very structured system.  In the long run, trading Kessel was a good move, but I don't think they have replaced his goals in their current lineup.
     Devils  have Lemaire returning as their coach.  With him there again, what little entertainment there was watching the Devils will be gone.  The only sell-outs will be when they host the Rangers.  For the first time in many years Brodeur has to be considered a question mark.  Age, injuries, and wear and tear caused by the many games he plays in a season could finally be catching up to him.  A lesser workload could benefit him this year.  Zach Parisi is a star.  It will be interesting to see if Lemaire stifles him. 
     Rangers have a top quality goalie in Lundquist.  If the Flyers or the Capitals had a goalie of his caliber, they would have a much better chance of winning the cup.  If Marion Gaborik plays in 70+ games, he will certainly help the Rangers score goals.  Staal is a good young defenseman, but the Rangers are not very strong on the blue line.  It will be fun to watch for the Avery-Tortorella blow-up that will happen on Broadway. 
     Sabers have the best kept secret in the league in Ryan Miller.  If he can lead the Sabers to the playoffs, he will start to be recognized.  Vanek is one of the top offensive players in the league.  Lindy Ruff is a good coach and will get the most out of his players. 
     These are my eight playoff teams in the East, and I am looking forward to a fun last season at the igloo with the hope of a successful defense of the Stanley Cup.  That's the view from E-11.
Note ** My handle will remain STH35 even though it is really now STH36.