Back in late January, I asked Dave Molinari what qualified Mike Yeo as a power play coach.  He said that it is hard to characterize a coach's credentials because there was no definitive background that would qualify a person as a coach.  I've searched through Mike Yeo's background — a minor league low-scoring winger,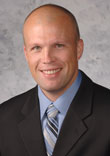 and maybe there is no definitive background for coaching, but that doesn't seem to be what you would want to be on the resume of your power play coach.  The Penguins were underachieving and Ray Shero saw fit to fire Therrien.  That turned out to be a great decision.  It was puzzling to me at the time that the part of the staff that the Penguins kept was the man responsible for running the power play, when in fact, power play production was a major part of the reason that the Pens were not playing up to par.  If the team needed a jump start of some type that might come from a new coach, the power play could have used one as well.  That didn't happen and the Penguins are stuck with Mike Yeo.  The power play is now an alarming one for twenty-four.  It didn't kill the Penguins against the Flyers, but it could cut their playoff run short if they don't get it straightened out against Washington.  At least the Flyers were a good penalty-killing team.  The Capitals are not. 
Let's look at the personnel that are available to Coach Yeo.  Gonchar is one of the best point men in the league.  He is very adept at keeping the puck in the zone.  He has a good, hard, low slap shot, and is very smart with the puck.  Letang has great speed, good lateral movement, and also possesses a powerful slap shot.  This gives the Penguins two very solid point men.  Malkin is tremendous along the halfwall.  He can slide in and shoot one-timers from the slot, and he is very strong on the puck.  Guerin and Sykora can be interchanged in the slot – both have quick releases and strong wrist shots.  They have been powerplay productive their entire careers.  Crosby is as good a play-maker as there is in the game, especially from behind the goal.  The elements of a great power play are all in the toolbox for Yeo to use.  For some reason the power play has been sub-par for most of the season and lately it has been a disaster.  Yeo can't be fired now, so he needs to change the Penguins' approach and attitude on the power play.  If Bylsma could do it for the whole team, Yeo needs to finish the job with our top guns. IF he can, the Penguins will be in the conference finals. 
That's the view from E-11.