In the ancient times the Persian Kings would lop the head off of the bearer of bad news. I'm hoping to be spared that fate…
?
I realize that the Penguins have won 7 games in a row.? I realize that having the team dictate the play has had incredible results.? I realize that the team is an incredible 9-1-1 under Dan Bylsma.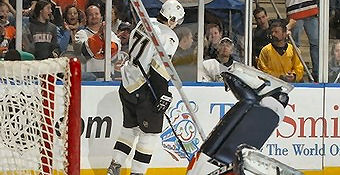 I also realize that facts are facts.? I wouldn't have thought it possible, but the powerplay under Bylsma has actually gotten worse.? It was puttering along at 16.2%, ranked 23rd in the league under Therrien.? The last 11 games under Bylsma?it?has fallen to 15.22% and that is with Gonchar!? Only 7 goals in 46 power play attempts. ?Dropping the powerplay to 25th in the league at 16% for the year.?
?
Ranking 25th in the league with the people we have on our powerplay is a huge problem.? I know it doesn't seem like one now because we are winning, but it will end up being a problem in the playoffs if it is not rectified.?
?
Mike Yeo is in charge of the powerplay and the powerplay scheme.? Bylsma has also given Yeo the job of defensive pairings, which he is more suited for him since he was a defenseman. It may be time to yank the responsibility of the powerplay from Yeo, just to shake it up a little, and find someone who has experience in that department.
?
The powerplay in December with Malkin at the right point position was working at about 33% in the 10 games?right before?Whitney came back and they moved Malkin up to offense.? It might take a game or 2 but having Malkin and Gonchar's shot from the point would really open up the rest of the powerplay.? Kunitz has shown an incredible ability to stir it up in front of the net and has a better scoring touch than Ryan Malone.? Crosby would have more room to make plays and Sykora would have more room to get open and blast a few shots.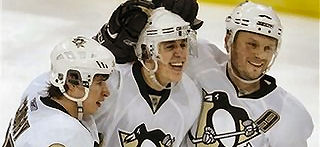 This would not be a defensive minded powerplay, and the other team would probably get a few more short handed chances, but isn't that part of Bylsma's strategy to dictate play?? You could also bring in a second powerplay and leave Malkin, Gonchar and Crosby out there the whole time and bring in Guerin & Staal to replace Sykora and Kunitz.
?
How come I'm the one that always has to tell emperor he has no clothes on?