It appears that the Penguins have broken another goalie.  First Varlamov.  It took a few games.  And now Ward.  It took one game.  I don't include Biron because he was already broken.  It has been more than just breaking a goalie for the Penguins.  The goaltender has no control over how many or what types of shots he faces.  He just has to try to stop as many as he can.   I'm not really a stats fanatic, but the numbers involved with the goaltenders to date continue to tell a story about how well the Penguins are playing.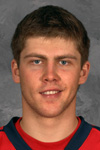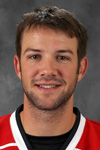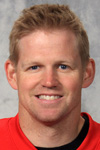 Biron              Varlamov           Ward           Osgood    
A quick look back at the Capitals.  The Ranger averaged 24 shots on goal against them and Varlamov stopped 95% while allowing 1.17 goals per game.  The Penguins averaged 37 shots a game against the Caps and after scoring eight goals on the first 115 shots in the first three games, they scored 19 goals on 142 shots in the last four games and won three of those.  
The Hurricanes gave up an average of 31 shots a game in the first two rounds.  Ward stopped 93% of those, allowing 2.21 goals per game.  It has been a different story against the Penguins.  Again they are averaging 37 shots a game against Carolina.  After stopping 28 of 31 in Game 1, a little better than 90%, Ward has only stopped 69 of 80 in the last two games, about 85%.
So what does it all mean?  The Penguins have completely bought into the Bylsma mantra – Get pucks and bodies to the net.  Once it started to work, it became easier for the Penguins to continue on that aggressive path.  So — GOALIES BEWARE!!!  THE BOYS ARE COMING AFTER YOU!!!  Osgood is next.  That's the view from E-11. 
Note:   Thanks to Versus color analyst, Daryl 'Razor' Reaugh, I learned a couple of things.  Malkin is lubricious and the only thing impossible is dribbling a football.  The only thing.
Note:   Pens' fans continue to travel well.  The 'Cam Ward' and 'Let's Go Pens!' chants at the end of Game 3 in Raleigh were very impressive.