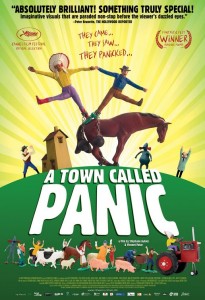 Let's cut through the crap and get right to the point, the Pens stunk last night.  Oh sure, there were a couple of players who refused to let the rest of the team drag them down to their level, but as a whole, they stunk.  If you listened to any of the post game talk shows, and consider yourself lucky if you didn't, but as far as a good bit of Penguin nation is concerned, this series is over, Bylsma is a lousy coach and Fleury should be shipped off to the KHL.  Yes, the Penguins were not at their best last night.  Yes, they basically got beaten by Ottawa's third line while holding their top scorers of the score sheet.  Yes, Fleury let in some horrible goals last night.  Yes, when the Pens score 4 goals, they should win. Yes, they went over a 21 minute span while generating only one shot on Senators' rookie goaltender Brian Elliott.   Damn, I'm almost starting to convince myself that the series is over, but you know what?  It was only one game!!!!!  Will the Penguins have to play better, Yes.  Can they play better, Yes.
  They can start by sitting down a couple of the guys that played last night starting with newly acquired Alex Ponikarovsky.  In fact, I wouldn't have even known he played last night if I hadn't seen him take a stupid penalty right at the end of the first period ensuring that Ottawa would have the majority of their power play of fresh ice, and then again when he shot a puck from point blank directly into the chest of Elliott.  They can replace him with Mike Rupp or hell, even Eric Tangradi at this point.
The next thing they can do is have the defense-men actually try and stand up some of the Senators as soon as they try to enter our zone instead of continually backing off them until either they have a clean shot or finding an open guy to pass the puck too.  How many times did the Penguins get a clean entry into the Sens' zone last night?  Speaking of that, if the Senators are going to trap and clog the neutral zone, how about dumping the puck into the corner and trying to outskate them with our team speed or just plain trying to outwork them for the puck.  How many offside calls did we end up with last night because as some Senator was trying to stand up a Penguin forward, the forward tried to use some fancy move to avoid him causing a team mate to enter the zone too soon?
Again folks, it is just one game.  If your memories don't go back much farther than April Fool's Day, remember the Pens were down 2 – 0 against both Washington and Detroit last year before winning both of those series so they have done it before.  I believe last night was a wake up call for not only the team but the coaching staff as well that this series won't be a walk in the park.  I totally expect them to rectify some of the mistakes they made last night and play a much more solid game on Friday.
But before I get your hope up too much, here's a few surprising statistics:
Brian Elliott's now 3 – 0 at Mellon Arena
In the previous 2 playoff series between Pittsburgh and Ottawa, the team that won Game 1 won the series
Crosby only has two goals in 17 regular season games against Ottawa
The Senators 20th ranked Power Play was 2 for 3 last night
The good news is that Pittsburgh's 19th ranked power play was 2 for 5, and Geno looks like he had a nice supply of mom's beet borscht.