Here's one for the "Own the Podium" project!  Or shall I say "Own the Imodium" project!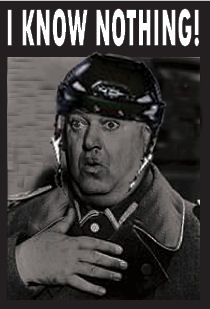 I've had enough of the entitlement and arrogance that the Canadian fans AND players have exhibited!  Did anyone else notice how Martin Brodeur showed up a day before Canada's first game with freshly frosted tips and an orange glow?  He looked like Snookie if she were to roll around in a swimming pool filled with Cheetos!  Then he answered the big question that was on everybody's mind…how many dozens of goals would Canada score on it's way to an automatic Olympic gold medal? 
 
Here's the real situation… most of the Canadian players considered this a bi-week vacation!  After all it is THEIR game on THEIR ice with THEIR fans arses in the highly overpriced seats right?  WRONG!  I'm pretty sure not a roll of toilet paper was sold in Canada the past week or so!  The balloon knots of the players AND fans were puckered so tightly that they almost forgot that a gold medal might not fit over such gigantically bloated heads!
 
How about their fans calling for their gold medals to be nice and shiny while the Slovenians damn near stole the booty!  Pavel Dmitra will be seeing the empty net shot that he fanned on for decades!  It was nice of fellow Canuck teammate Slob-erto Luongo to rub it in during the post game hand shaky shake.  If you have any loot…bet HEAVILY on team USA.  If you don't have any loot, why not steal the practice medals from team Canada and cash them in for what they are worth. 
Early in the NHL season many friends of mine and I were excited about Olympic hockey.  We hoped that team USA would at least make it past the first round.  How could a team with so many young and hungry guys with amazing speed and grit manage to score enough goals so that our amazing goaltenders would have to get by on posting a goals against average slightly over 1.04?  Yep.. that's right!  I'm calling it right now…….USA 5 – Canada 2!  Perhaps the women's hockey squad will let the Canadian men borrow their medals for a while!  Canadian bacon is not bacon!  Why not go down to Tim Hortons and drown your sorrows in a cuppa joe? 
Sorry Sid, but there is no room for your average sized, Stanley Cup winning head! I just hope you aren't mad at Brooksie for taking a swipe at your averaged size noggan last time around.
I think that the Fins would have had more of a chance if their goaltender "Skipper-Soft" faced the long end of the ice!  FYI…Months before the games ol' Softie said he would only make the trip to BC if he were the starting goaltender!  Good for us… and the 3 novels Ryan Miller got to finish while the rest of team USA finished the Finish!
Did anyone else notice that team Canada's women's goaltender was the exact same size as Luongo? 
China had a women's team but there was no men's team?  I missed that elimination game!  Also team China had women named "WANG" and "TANG"!  You can't make stuff like that up!
I've never seen a team yank a goaltender while winning, but that is exactly what team USA coach did when he pulled Miller in the 3rd period of another shutout hockey game.
Slovechkin spits more than he scores.
There was a guy watching the games with us on the Southside who kept yelling "Too Many Men".  I finally figured out that he was drunk and most likely was seeing double.
The Irish Men's hockey team got drunk the night before they were to leave for the Olympics and they all missed the bus.  On a related note, an Irish bus driver was pulled to safety after driving an empty bus into the Atlantic Ocean!  He blamed the accident on the screen windows that were installed by team Poland.