Hello fellow Poopers! Just a few notes and musings about the greatest sport in the world!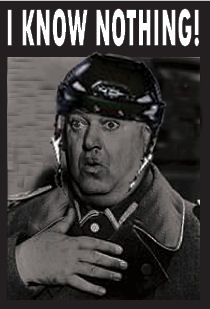 WTF is up with Geno? I'm hoping he isn't coming down with a bad case of Jagr-itis! I can't fault his physical game but the mental mistakes he is making are quite elementary. The kind off miscues we were taught to avoid way back in Mighty-Mites! My wife Liz thinks it's his new GF (who looks and dresses like the lunchroom girls in "Fast Times"). She, along with Sid's Dad and Billy G's family sit in front of us in section C3.
Guys on my POOP list…GOGO-Not quite as bad as I loathed WHITNEY-Houston we have a problem (19). GO-GO is a NO-SHO for how much DOUGH?
I hate to say it but Superstar MAX TALBOT has been a no show this season. Injuries aside, when is the real Mad Max going to appear? I love his commercials but I also like Wendy's commercials, that said, I wouldn't want a fat dead guy as a forward.
FLOWER-Has seemed to strayed away from the technically sound goaltender that he was in the beginning of the season. For Gods sake man stay in the net and DO NOT play the puck.
GENO-As mentioned above needs to snap out of his meow, meow, poor me, meow muh meow! I think if he dropped the gloves (and stick) and took his frustrations out on an someone's Canadian bacon hole he would return to the scoring leader we know instead of Daniel Striped Tiger!
H-E-DOUBLE HOCKEY STICKS! I remember remarking earlier in the season how there seemed to be less and less broken sticks during a game. What happened? It seems like over night someone replaced the sticks with balsa wood. I'm willing to bet that the untimely broken stick has cost us goals if not games. Anymore every other shift the ice looks like a boy scouts jamboree with all the kindling scattered around. BTW those sticks are a few Franklins more than the sticks I have in my garage!
MELLON ARENA! Ever notice that you can't get a burger at the Igloo? You can get roasted nuts, a pulled pork sammich, and even a doughnut but no burgers!
MELLON ARENA! Ever notice when someone yawns it makes you have to yawn? Why does this principal of human behavior not work while standing ass to ass in front of a packed Igloo urinal? I've actually done time trials and it is faster to wait for a stall! (Note of advice, take a peak under the door. If the shoes are facing you-you are in the wrong line). If you want to cut in line without getting beat up try my trick…STEP 1) take a stone from the parking lot with you into the urinal. STEP 2) run to the front of the line while screaming at the top of your lungs. Step 3) chuck the stone into the urinal as if you just passed a kidney stone! It works but requires some forethought and acting prowess.
WORST LOGO-NAME EVER! The "WILD"? Many times I have expressed my hatred of sports teams that don't end in an "S". (White Sox and Red Sox get a pass). The WILD logo looks like a Bob Ross painting. An added note: was anyone else fooled by the white tape on a black stick Backstrom was sporting last night? The tip of his stick looked just like a puck and I was fooled a few times thinking it was the puck.
ALAS, THOSE WHO GIVE A POOP! TYLER KENNEDY skates every shift like it were OT in a game 7 in the finals! The bad thing is that he looks like CHIEF WIGGUM. He should hide pucks in his nose and skate head first into the net.
There is nothing more beautiful than CROSBY dipping down to his knee for a one timer or a wicked wristah! Although he is shooting more than last year, I wish he would shoot more.
Speaking of one timers, I'll bet every goalie in the NHL poops just a bit when they see SARGE winding up for a one timer from the point! How many guys shoot the biscuit so hard that the officials, the goal judge, and the goaltender don't see the puck go in and out of the net. The goal was almost not allowed due to the odd man rush that ensued after the missed goal GONCH. After review the goal counted, the time was reset but SARGE was still in the box? Rules is rules I guess but that one rattled my rather large noggan!
CHRIS LETANG (it's French for THE TANG!) He is quickly gaining my approval as a mini SARGE! He hustles and also has a wicked shot from the point. The problem is he couldn't hit a bull in the ass with a banjo (ask Reg Dunlop to explain that one). He has one of the lowest shot percentages in the NHL but I still love the guy for some reason. Isn't this shortcoming fixable by shooting a few hundred pucks every day? It's not like he's Michael J. Fox shooting pucks blindfolded during an earthquake! Maybe start with shooting at a soccer net and go smaller from there.
My only beef about JORDAN STAAL last year was that he got bumped off of the puck too easily and that his stick was too long for him to control the puck. That said, after attending the first pre-season home practice session I saw JORDAN come out of the igloo with shoulders like Stretch Armstrong. Man did that kid hit the weights in the off season! And many of my hockey pals remind me that that guy is still growing!
MIKE RUPP is actually KEVIN STEVENS in costume! Minus the chemicals and scars, plus a mask that only a mother or a hockey fan would like! You gotta love his grit! I also think he is the only forward with a GPS system that guides him to the front of the net! Remember how many goals TIM KERR, et al scored just by camping out in front of the cage? AND FOR HOCKEY GODS SAKE, IF YOU ARE IN FRONT OF THE NET YOUR STICK SHOULD BE FIRMLY PLANTED ON THE ICE! This principle also applies to your center man should you be playing SUPER CHEXX Bubble hockey!
We need to figure out how to clone BILLY G.! His kids and wife sit in front of me at the arena and I think there not growing as fast as we can get 13 cloned. Is it because he is flanking SID or is it because he is good that he plays with Sid? I love his toothless grin. Didn't he sign for a sack of pucks and a primanties bacon and egg sammich just to be able to stay in the 'Burgh? GONCHAR et al should take him out to the Sizzler once in a while!
MIKE LANGE- HALL OF FAMER! Excuses Bar and Grill (I did their logo) has a time machine that syncs MIKE LANGE with each and every PENS broadcast! "It's Time to buy new shoes!" New call from Mike maybe a reference to the good luck size 13 pair of pink alligator shoes that are part of the Excuses Santoria-esque alter that includes CLINCHIE the plaster penguin, a jar of TANG, and a scale model of SID.
KENNY "cotton candy 'ere!" needs a fan page linked to the POOP! The man is amazing despite looking like the Grandfather of a Civil War Veteran he makes 5…count 'em 5 trips around the arena schlepping candy that is not really made of cotton. I have tons of pix and even a video in which I interviewed Kenny gorilla-poporazzi style.
BRENT(the unluckiest backup goaltender ever) JOHNSON. This guy is most likely THE best backup goalie in the NHL! He is technically sound and I don't mind that he plays the puck a la BARRASSO. The guy even posted an assist his last outing. The problem is that he never gets goal support! At times I think he wants to skate coast to coast and score on a pretty spin-o-rama upstairs above the CUNNINGHAMS (AKA Fonzie's house).
WTF are we going to find out where our seats will be in the new arena? An Interesting note, I spoke to a friend of mines father ,PAUL BRADDOCK, who was a lead engineer when the the CIVIC ARENA was being built. He said that since no structure had ever been built like the Igloo and since there were no prior blueprints to work from that he was both terrified and elated when the roof opened for the first time for an Easter Sunday service. Paul is an amazing person and should you be able to pin him down for a chat you would understand why I say so.. He is the father of my dear pal DAN BRADDOCK.
Thanks to Phil Krundle for answering the "Who leads the PENS all time in PIM's"! KEVIN STEVENS is the answer although I was slightly surprised because I don't remember him racking up many 5 min majors or 10 min misconducts for that matter. Added Note: PAUL BAXTER (once WHA Cleveland Crusader) lead the NHL in PIM's. What's amazing about that is that it was during the hayday of the BROAD STREET BULLYS.
OTHER OBSERVATIONS:
I saw a guy at the PENS-PHILTHY game that had a DOHRNHOFFER (sp) Jersey. The guy smelled like pee and Ben-Gay. He made his way through the line at the Mens room among jeers and boo's only to pee in the sink! He then washed his hands in the toilet. The guy must have been drunk because he left his purse in the stall.
JEFF HARTNALL looks like RONALD McDONALDS evil twin!DANIEL BRIERE'S Hockey pants cover his skates.
I LOVE that our arena DJ plays the RAMONES, METALLICA, and MOTORHEAD!
I HATE that our arena DJ plays "Cotton Eye Joe". (Yes that was me on the jumbo tron but I was dancing in jest!).
Under no circumstances should you tuck a hockey jersey in your pants (Even GRETZKY only tucked his in half way).
Under no circumstances should you get your own last name on the back of your PENS jersey! (unless by coincidence your name is LEMIEUX).
I saw a guy in a #18 FRANCOIS LEROUX Jersey last game. It turns out that it was THE FRANCOIS LEROUX!
BRIAN TROTTIER Sat next to us last game. His wife is hot. He wore a tweed jacket and a turtle neck. As much as I love the guy, he looked like a math teacher! He spent most of the game texting on his phone. SIDE NOTE: You gotta see this! http://www.youtube.com/watch?v=1MNA0_n32Hc
If you want to lose 30 lbs in 1 week just order a footlong hotdog at the Igloo! I was sick for a week. I should have known something was up when I noticed that the weiner was purple and green!
The PENS don't get a single cent from the beer revenues!  That will change next year!
Enough with the light blue jerseys already. I think the gold 1984 LEMIEUX gold jersey would be a nice replacement, perhaps the dark blue '70's as a runner up!
BARRY (The Mullet) MELROSE played in the WHA for a stint. I found a hockey fight on YOUTUBE where he took an ars whoopin'!
JEFF JIMMERSON'S real name is JIM JEFFERSON!
I have an autographed STEVE MCKENNA puck and I don't know why.
POOP FOR THOUGHT:
What numbers have never been worn by a PENGUIN?
What number has been worn by the most PENGUINS?
Which PENS players have worn more than 1 number?
LEMIEUX's 5 goals 5 ways record will never be broken! (Although 6th and 7th possibilities would be if he scored short handed by 2 men and conversely up by 2 men).
Why aren't penalty kill/powerplay stats calculated in goals scored/given up per minute as opposed to chance? We all know you can be 1 for 1 on a powerplay whether you score 1 second in or with 1 second left in a penalty. The statistic shows as 1/1. To me it seems like such an important statistic that it deserves to be more accurate. Would anyone (perhaps RAINMAN) care to calculate both scenarios for future discussion?
Don't wear Stillers jerseys or Pirates jerseys to a hockey game, and visa versa (assuming people go to baseball games).
ICEBERGS hip thrust maneuver looks risqué'.
ROMAN HAMRLIK sounds like a sexual act. So Does IGOR KRAVCHUK!
You gotta love RON DVORSKY'S porn stache! Other Stache's of note: LANNY McDONALD, the forementioned TROTTS, PAUL BAXTER, DAVE SCHULTZ, and our own FEDOTENKO! (just kidding, I've seen more hair on a bar of soap! TMI?)
THAT'S ALL THE POOP I HAVE FOR NOW