Sure the season came to an abruptly surprising end last night as with the teams that were remaining alive in the Eastern Conference, most people expected the Penguins to sail right into the Stanley Cup Finals.  The fact that this did not happen and that the Penguins, like the #1 seeded Washington Capitals before them, lost to the #8 seeded Montreal Canadiens is no reason to start panicking now and think about blowing things up.  Hopefully management will take some time to reflect on the past three seasons' performance before deciding on what are the correct moves that need to be made as the teams gets ready to enter into a new era at the Consol Energy Center.
The Penguins have 15 players signed for next season and eight players who are unrestricted free agents.  The 15 signed players will make a combined $45.1 million for the 2010/2011 season, and assuming the salary cap remains unchanged, they will have about $11.7 million to spend on the remaining players needed to fill out the roster.
Let's take a look at who these unrestricterd free agents are, what they might possbily be looking for and the odds that the Penguins will retain them at that level.
Offensive Free Agents to be:
1. Alexei Ponikarovsky – '09/'10 salary $2.1 million.  Ponikarovsky was brought in by Ray Shero at this year's trade deadline from the Toronto Maple Leafs where he had spent his entire career up until now.  He was brought here to be a top 6 winger on a team that has always struggled to find goal scoring wingers for Crosby and Malkin.  This was Ponikarovsky's 6th full NHL season during which he has averaged 18 goals and 24 assists.  He did put up 9 points in his 16 games played here during the regular season which actually put him above his usual per season average, but in 11 playoff games, he only posted five points and basically I'm surprised we did not see these  all over town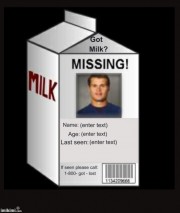 My thoughts – This guy just never fit in with either Crosby or Malkin, and there is no way he will be back here next year.
2. Bill Guerin – '09/'10 salary $2 million.  Bill Guerin will turn 40 in November and most likely would have retired after this past season except that he has expressed his desire to the penguins to play one season in the new Consol Energy Center.  Billy G has lost a step and the hands aren't as quick as they used to be, but then again, I'm pretty sure all of us who have passed 40 can say the same thing.  For the leadership that he provides in the locker room, the toughness he brings on the ice and the chemistry he has with Sid, I say he needs to be brought back.  If there is any way the penguins can get him to take a little less than the two million he is making now, that would be great, but for that same money, I don't think they would be able to find an adequate replacement on the free agent market.
3.  Ruslan Fedotenko – '09/'10 salary $1.8million  I think all that needs to be said about Fedotenko's performance in the playoffs is: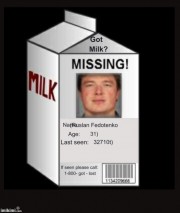 4. Matt Cooke – '09/'10 salary $1.2 million.   Cooke just finished up his second complete season with the Penguins during which he has averaged 14 goals and 16.5 assists as a third line winger along with 103 PIMs.  What Cooke brings to the Penguins is invaluable for what his salary is and the fact that he is a third liner.  He brings the toughness and grit that the Penguins need when it is time to mix things up, and while sometimes his play comes very close to going over the line, I just don't think the penguins have another player like him in the system and any decent  replacement would cost way more than what the Penguins will be able to sign Matt for.  He is definitely in line for a raise, and I could see the Penguins bumping him up to close to $2 million
Defensive Free Agents to be:
1. Sergei Gonchar – '09/'10 salary $5 millionIt's funny how things come full circle.  If you can remember back five years to the fisr t six months of Gonchar's career in Pittsburgh, then you likely remember how the prevailing sentiment of the time was, "What a waste of a signing, and now we're stuck with this guy's contract for another 4 1/2 seasons", but what's funny is that if you look at the numbers he put up that season, that not all that far off what his averages were for the remainder of his time here.  The only things that really stood out negatively that first season were his 100 PIMs and his -13 +/- rating.  Sarge will probably go down as one of the best free agent signing the Penguins ever made as he went on to be the puck moving defenseman that Pittsburgh had not had since the Paul Coffey days.  As this season wore down, so too did it appear that Gonchar was finally beginning to wear down, and whether his play slipped because of his advancing age (He just turned 36) or the fact that he realized he was not going to get the contract extension he was looking for here, he was clearly not the Gonchar that Penguin's fans knew and loved any more.  Gonchar is supposedly looking for a three year deal somewhere in the neighborhood of what he is making now, and that is something the Penguins can not afford especially for someone who will be approaching 40 by the time the contract is up.  Also, because Gonchar will be over 35, the money would count against the Penguins salary cap even if he decided to retire after just one season or if he came down with a career ending injury.  That is a chance that a team that plays it so close to the cap like the Penguins can not afford to take.  I think it is time to elevate  either Letang and Goligoski up to Sarge's level and begin looking to the future as well as seeing what else might be available to spend that $5 million on.
2. Mark Eaton – '09/'10 salary $2 million.  Eaton actually had a career high in assists and just missed his career high for goals by one in this, his first fully healthy season since arriving in Pittsburgh as free agent back in 2006.  Most of what Eaton brings to the Penguins doesn't show up on the stats sheet.  He is one of our  few stay at home defenders and does a fantastic job of blocking shots.  He can probably be resigned for another two years for between two and three million, and unless the Penguins think a Ben Lovejoy or a Deryk Engelland is ready to step up into Eaton's role (And I'm not saying either of them isn't ready) then the Penguins probably need to bring him back.
3.  Jordan Leopold – '09/'10 salary $1.75 million.   I'm still not sure what Ray Shero was thinking when he acquired Leopold at the trade deadline from the Florida Panthers.  Leopold is basically an offensive puck moving defenseman of which the Penguins already had plenty in Gonchar, Letang and Goligoski.  Where the Penguins were lacking was in stay at home, shut down type defenseman as was evidenced by the absences of Rob Scuderi and Hal Gill during the playoffs.  I just can't see the Pens needing to bring Leopold back and can very well see his spot going to Lovejoy or Engelland.
4. Jay McKee – '09/'10 salary $850,000.  It was extenuating circumstances that allowed the Penguins to bring in Jay McKee this past season.  McKee had his previous contract bought out by the St. Louis Blues for 2/3 of its value which still paid McKee over $2 million this past season allowing him to sign with the Penguins for the minimum salary.  McKee was supposed to be some sort of replacement for Hal Gill this past season as he had always been a fairly decent stay at home defenseman type when he could stay healthy which was almost never seeing as how he had only played more than 74 games once since 2001.  Unfortunately, McKee is not going to want to play for the league minimum again next year so it is most definitely time for him to move on.
If the Penguins bring up Ben Lovejoy and Deryk Engelland at about $500,000 each and also bring up Eric Tangradi at his contract of $875,000, and assuming the raises that I've given to Guerin, Cooke and Eaton, that would leave the Penguins at about $53.9 million in payroll with two spots left to fill (Gonchar and Fedotenko).  The salary cap was about $56.9 last year so the Penguins would be about $3 million under.  They could either go out and bring in two free agents for that three million, call up at least one more minor leaguer to play on the fourth line (Dustin Jeffrey, Chris Conner, Nick Johnson) or they could possibly hope to move and Eric Goddard and free up his $750,000.  It's going to be an interesting off season.  One which is beginning way too early for this Penguin fan.