The guys (and I mean ALL of them) stopped into Excuses Bar & Grill (Hockey Central) on Pittsburgh's beautiful Southside last Friday night for some fun! I had a quick chat with M.A. Fleury and after a handshake that almost broke my damn hand, he assured me that we would be in good shape next season. It was after the feeling came back to my hand that I realized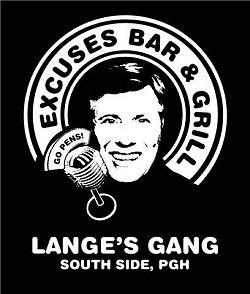 that I had just shaken the hand of a Stanley Cup AND Olympic Champion!
One of my hockey buddies had a quick chat with Billy Guerin and asked him if he was coming back. Billy replied with a hearty and believable "hell yes!".
Sarge and Geno were about the only guys not present for Sid's karaoke version of "American Pie". I'm guessing they were on a quick plane out to play for Mother Russia. Brooksie and Godard had a ball as well, as did Staahlsie, Chris x2- Kunitz and Letang (Tanger even signed the lucky jar of TANG that the hockey guys have added to the shrine of lucky and not so lucky charms). Adams also grabbed the mic for some Karaoke fun! I couldn't help but notice that Brent Johnson is quite a big guy! I think he's one of the best backup goalies we've had in a LONG while.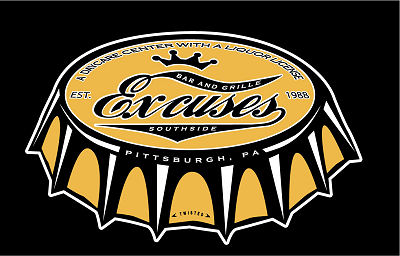 At the end of the night, when the lights came on, the guys announced an after hours shindig at Max Talbot's Southside Pad.
After all was said and done (and sung) I wondered if those same guys would be together next season. Of course I know the answer is no, but it was nice while it lasted. Enjoy the Summer guys!  Thanks for a fun season!
They did it again: Pictures: The Penguins Stopped by Excuses Again!
View bigger pictures and more pictures:  PenguinPoop photos Pittsburgh Penguins singing karaoke at Excuses