I was one of the likely ones to have a ticket to game 7 last night to the Montreal Canadiens vs. Pittsburgh Penguins. Let me rephrase that I was one of the unlucky ones.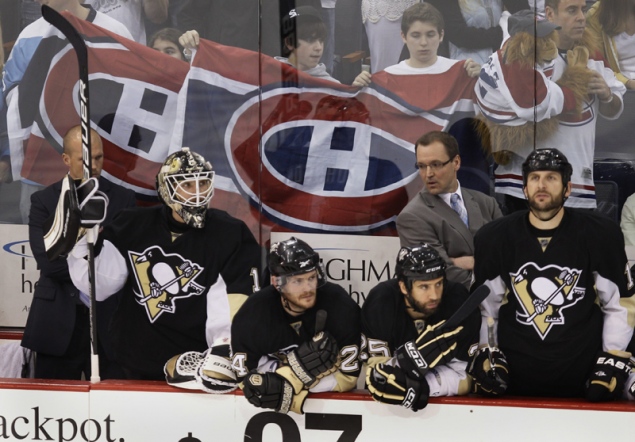 The first 5 seconds of the game were awesome, then after Sidney Crosby was called for a marginal penalty, then the rest went down hill.Montreal jumped out to an early two goal lead.  The Pittsburgh Penguins were in just as much of shock as the crowd was.  Dan Blysma should of called his time out to settle his team down and to tell them that famous quote, "Let's play our game". We all know he did not do such a thing. Instead, he thought it would be a better strategy to let the defending Stanley Cup Champs run around for a little over a period looking disorganized and have no clue what was going on at all. Not to mention he thought it would be a great idea leaving Marc-Andre' Fleury in the net. Everyone knew in the whole building that it was not Flower's night. He waited till the score was 4-0 to pull Marc.  Dan Bylsma waited till the score was 5-2 with less than five minutes left in the game to use his timeout and clearly the game was out of reach. Why Dan? You can not use the excuse Gonchar or Guerin were tired, or even that Kunitz needed a break from coughing up the puck.  Now I will give you Dan that Jordan Staal was tired. Heck we was playing on one and half feet.
In my job in the real life, one of my many responsibilities are getting a staff of a five ready for the work day every day. There are no excuses. If I do not, then I know I will be eventually replaced. I ask you PenguinPoop readers can you say Dan Bylsma did everything he could possibly do to give his team a chance to win?
[poll id="8″]