Picture of the Pittsburgh Penguins 3rd jersey used in the 2011 Winter Classic at Heinz Field: 
*Update…    It's Official!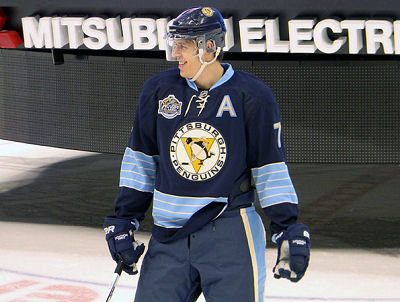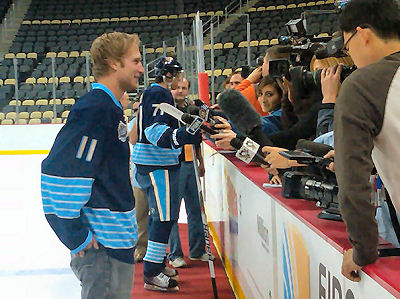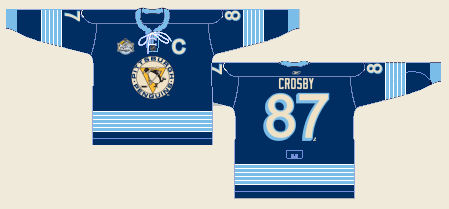 The Penguins third jersey this year is the same powder blue jerseys from last year, with the exception of the Winter Classic game and two others.  The jersey the Penguins will be wearing for the Winter Classic game is expected to be next seasons 2011/2012's 3rd jersey. 
Pittsburgh Penguins 2011 Winter Classic Team Premier Jersey

You can purchase your Official Penguins jersey of the 2011 Winter Classic game to be held
at Heinz Field by clicking above.  This jersey will also be worn two more times this year.  It is also 
expected that this jersey will become the Penguins third jersey next year.  Price range from the 
non number jersey $124.00 click the link above to $154.99 for Crosby or Malkin to $159.99 for any of
the other players jerseys above.  Click on the player jersey your interested in above.
The Penguins will be wearing the Winter Classic Jersey on these dates this season: 
January 1st  vs  Washington at Heinz Field
February 10th vs the LA Kings
March 12th vs Montreal