A long time ago I thought I said something wrong, but I was mistaken. That said, I feel the need to bow my gigantic noggin and ask for forgiveness from one Kris Letang and all of his, and our, fans for…well… (let me clear my throat)…being wrong!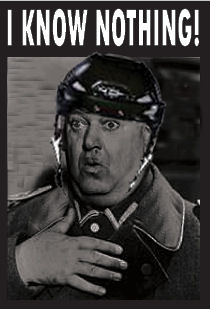 Last year I made note of #58's inability to hit the net and unfairly compared him to Gonchar on the point.  I also noted that he "couldn't hit a bull in the ass with a banjo"! I also said that for him to be good he had to "spend the summer shooting pucks at a net starting with a soccer net and getting smaller from there". Well I gotta tell you that I'm having a glass of Tang with my crow! Here are a couple of numbers that will tickle anyone's fancy: 
His shooting percentage has improved to a 5.9% clip this season, TRIPLING last seasons total of 1.7%. His plus minus (+17) is 5th in the league! As of tonight he leads ALL Defensemen in All-Star voting and is only 2nd OVERALL to Sid Crosby AS A WRITE IN VOTE!!! That's a lot of ink not to mention stamps! Keep voting fellow Pens fans!
Tonight 'Tanger defended more odd man breaks than a Union Rep. at a freak show!  On another shift he had more hits than my Mom's website, THEN took the puck to led a huge charge up ice. Those hit's #58 put on Avery damn
 near made me choke on my crow!  One of the odd man breaks was a 2 on 0! With superman speed he got back into position, forced a pass, THEN defended the pass resulting in NO shot on goal. At times I see glimpses of the Glory Days when we had the likes of Paul Coffey.
Mr. Letang, if you'll forgive me for my comments of last season I'll gladly try to make it up to you. Perhaps wing night at Excuses followed by Karaoke? Why not add a Primanti's sammich and a beer? We could cap the night off at Tom's diner with bacon (the Canadian variety if you wish) and eggs? Whatever your menu choice, I will be ordering the corbeau (that's French for crow)!
Much love,
Southside Shultzie

PS… I will find a bull and you can use MY banjo.