On April 8, the Pittsburgh Penguins will be having more than 50 former players, coaches & GM's take to the ice for the final regular season game at the Mellon Arena one week from now. While the list so far is impressive in itself, I have a few questions about some old favorites and whether they will be there or not. I know Ron Francis and Mark Recchi will not be there because their teams have games that night, some others you can just guess will be there. Ulf Samuelsson's kid is in the organization, he will probably be there, Eddie Johnston still works for the Penguins in some form or another, I imagine he will be there. Kevin Stevens is a scout for the Penguins, I'm sure he will be there.
How about some of my favorite players Mike Bullard, Doug Shedden, Darius Kaspairitis, Val Fonteyne & Ron Stackhouse?  I don't even know if they are all still alive, but I'd love to see them down there one more time!
The question everybody wants to know is: Will Jaromir Jagr be there? I checked and Jaromir Jagr's KHL team the Avangard Omsk has been ousted from the playoffs by not winning one game in a best of five series. As I see it, that pretty much makes Jaromir Jagr unemployed right now with nothing to do.  Last I heard he was trying to get back into the NHL or at least trying to play the NHL against the KHL to get a better contract for what would be probably the final one or two seasons of his career and a great way to re-introduce himself to the NHL would be by showing up at this event.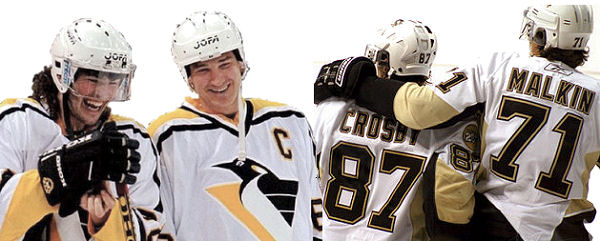 When it's all said and done, a picture of Pittsburgh's 4 Art Ross Trophy winners all standing together at center ice at the Igloo would be the coupe de grace on the entire history of the Civic Arena, that and another Stanley Cup of course.
Only 23 former players coaches and GM's have been announced so far, so there should be many surprises.
Here is a list of named attendee's so far:
Syl Apps
Andy Bathgate
Les Binkley
Phil Bourque
Dave Burrows
Paul Coffey
Bob Errey
Rick Kehoe
Pierre Larouche
Mario Lemieux
Gilles Meloche
Larry Murphy
Eddie Olczyk
Greg Polis
Jean Pronovost
Ken Schinkel
Ron Schock
Bryan Trottier
Gene Ubriaco
Bryan Watson

Red Sullivan
Craig Patrick
Jack Riley
Share this: