That's directed at the fans of the other 14 teams left in the playoffs because you will get NO sympathy from Pens fans.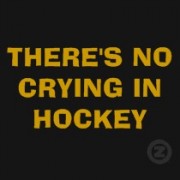 NONE.  ZERO.  NADA.  All I keep seeing is fans crying about how one or two of their good players got hurt and will miss a game or two (especially by a *gasp* unpenalized hit) or how one of their players got screwed with a one game suspension.  BOO HOO.
Let's talk suspensions first.  Sure, we were lucky when Kunitz only got one game for his elbow in game 3.   But, have you seen how the supplementary disciplinary system has been working in these playoffs?  Or, rather, not working?  Hello, Raffi Torres.  Do we even start to talk about the stuff that hasn't been reviewed?
Matt Cooke was suspended for the last 10 games of the regular season and the first round of the playoffs.  No one in Pittsburgh complained about it.  We all knew it was deserved and accepted it.  Heck, some fans thought he should have gotten more.  As much as Cooke would be an asset in the playoffs, the suspension was fair.  Then I look at the joke that league has turned into and I'm wondering why the league bothered to take a stand?  As Seth Rorabaugh of the Post Gazette's Empty Netters blog continues to remind people, the NHL really has returned to the "Gargage League" that Mario Lemieux labeled it years ago.
You know how bad it's gotten when people who never have anything nice to say about Cooke, or about anything really, are thinking he got screwed.  Damien Cox of the Toronto Star and Sportsnet TV tweeted on April 19th:
"Never imagined I would say this.  But given the bizarre leniency shown Torres, Kunitz, and Downie, it's pretty clear Matt Cooke got a raw deal."
So, don't cry to us about a double minor, a major, a game misconduct, or a one game suspension.
Now, injuries.  First of all, if your team doesn't have the depth or the guys to step up if a player or two goes down, especially on a day-to-day status, you don't belong in the playoffs on paper to begin with.  It's that simple.  The NHL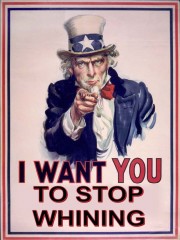 playoffs are a long, grueling marathon that require 16 wins with a potential of 28 games played over the course of 2 months.  If you aren't built for the long haul, see ya.
Let me tell you why we really don't care about your tears.  We spent the first half of the season without one of our best penalty killers, Jordan Staal.  Just as he came back, we lost Sidney Crosby.  You might have heard of him.  He still was the was tied for the 10th highest number of goals at the end of the season and wasn't doing too bad on points either…despite the fact that he hadn't played since January 5th.  He's kind of big deal for us.  Yet, we've gone nearly four months without him (and out of the two hits that caused and/or contributed to his concussion, there was a total of 2 minutes in penalty time dished out, that's it). 
About a month later, Evgeni Malkin went down with a season-ending knee injury.  You might have heard of him, too.  He won the Conn Smythe trophy once, and a bunch of other awards just like Sid.  Then the dominos really started to fall.  Guys went down right and left.
We've had three other guys out with concussions.  I can't keep track of the number of surgeries.  Nearly everyone on the team had some sort of injury, some guys were out for most of the season.  Only two guys on the team played the whole season.  As a result, the locker room door at Consol might has well been a revolving door.  I'm pretty sure that the Pens are solely responsible for keeping their car service between Pittsburgh and Wilkes-Barre in business.
During this past season, we got the chance to see most of the prospects down in WBS as some of the boys were shuttled back and forth several times.  At one point, I think there were as many AHLers dressed as NHLers.  I remember one game where either Bylsma or Shero joked that they thought it was the first time they had to use a mini-van to bring guys up because they called up four guys on one game day…in addition to the guys that were already here. 
I remember that game.  The Pens wore this year's Winter Classic jerseys for a regular game and we got an early goal from one of the four assisted by another one of the four.  I had no clue who was who or wearing what number, so I just yelled, "Yay, kid in the blue!"
My point being, we got hit by the injury bug in a big way this year.  Worse than the high ankle sprain epidemic of 2007-2008.  We were counted down and out by the "experts" over and over.  But, guess what?  We were in the hunt until the end for the division title, the conference title, and finished near the top of the league with 106 points.  Still, the many "experts" said we wouldn't win our series.  Now, we're leading the series 3-1.  Still without Crosby and Malkin.  Some still think we'll lose.  Hey, keep counting us out.  Because, besides that depth on paper, we've got what it really takes to win.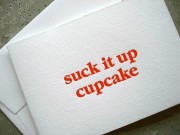 To all of you whiners out there, if you're team can't win without a guy or two it's because they lack the most important things.  Heart, passion, determination, commitment, character, chemistry, hunger, belief.  No amount of skill can beat those.  Ask the kids from Wilkes-Barre who were outmatched in the skill department night after night but kept finding ways to win and keep the Pens in the hunt.  The team fed off of the adversity.  Unless your starting goaltender goes down (and even then there's ways to win), there is no reason your team can't step it up, rally itself, play like a team, and find ways to win.
We've been doing it all season, especially for the last three and a half months.  Your crying falls on deaf ears here.  LET'S GO PENS!