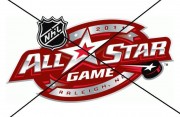 I told you we had big news, a PenguinPoop exclusive!  What seemed like a few select players not participating in the All Star Game is turning into a massive effort to stand behind Crosby's protest of the league's weak stand on hits to the head by skipping out on this extremely important league event.  Top secret, unnamed sources, who we cannot name but we promise are close to the league and all players involved, have confirmed that every player missing the ASG so far has done so in support of Sid and that we should expect more players to follow suit by the time the all-important All Star weekend gets here later this week.
Even before the All Star rosters were announced on January 11th, Brendan Shanahan, who is the ASG overlord, was quoted on NHL.com as saying, "Without identifying specific teams or players, there were players that reached out to their general managers, who then reached out to the League to quietly say, 'This guy is playing but he has a nagging injury and he's asked me to ask you leave him off.'"  Shanahan went on to say that. "We have to respect that."  It was quickly made known that Detroit's Henrik Zetterberg, who has been playing with a sore back, was one of those players.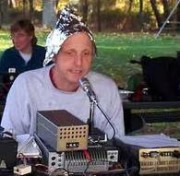 Obviously, Zetterberg himself a star player, was getting behind Crosby's movement.  Sid suffered his concussion on January 5th, so plenty of players had time to reach out to their GMs and asked to be removed from consideration for the ASG.  Of course, the all-knowing Canadian media which broke the story of Crosby's ASG protest, also said that Sid suffered the concussion on January 1st, which gave him even more time to rally other star players.  Who knows how many players Sid convinced to skip the game before the rosters were even announced.  Was Luongo really an All Star snub or did he decide to help out his Team Canada buddy that helped win the Gold?
Since the ASG rosters were announced, players have been dropping like flies.  First, Jarome Iginla asked to be excused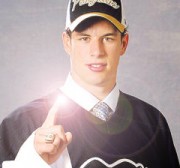 from the game for family reasons.  We all know that Iginla is a huge supporter of Crosby's and that the two developed a great chemistry when playing together for Team Canada in the Olympics…an obvious show of support for Sid.  Iginla's replacement is Briere.  This is no coincidence, but rather an attempt by the league to thwart Crosby's movement as no Flyer will ever get on board an attempt by a Penguin to fight for the good of all players.  The league has always known of Sid's power, but they thought he was on their side.  Now they know what happens when you piss him off, he has the ability to make your life a living hell…don't forget that, Gary.
Last week, the Oilers announced that they were pulling both Ales Hemsky and rookie Jordan Eberle from ASG activities.  Hemsky himself having suffered a concussion was a natural ally for Crosby.  Eberle has an ankle injury which conveniently allows him to also show support for his captain.
Once the movement gained momentum, it became official this weekend that Crosby would not be participating in the ASG.  Along with that came the anticipated word that Malkin, as a show of solidarity with his teammate and captain, would most not likely participate as well due to his nagging knee injury.
Rumors are flying around that, while Fleury and Letang will be fine to play tomorrow against the Isles, Shero may ask that they be excused from the ASG to rest.  Fleury may need to rest his wrist from waving the Terrible Towel too much on the ice at Saturday's game and has a little bit of a headache from Potash making him do an entire interview while wearing his Steelers helmet.  Letang may need to rest his arms from practicing taking shots on net.  Word got around that Bylsma made him practice until he got ten shots on net and that took an entire day.
In another truly interesting development, we learned from a source close to Jordan Staal (some guy named Jared)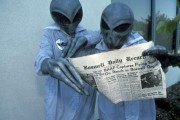 that he apparently has brothers.  And, it seems as if two of those brothers are playing in the ASG.  The word from this source is that Jordan is negotiating with an Eric Staal to give him the title of "Dad's favorite" if Eric sits out the ASG.  Jordan also appears to be in talks with some Mark Staal to trade him his Matchbox car collection if Mark also skips the ASG.  Talk about a team player, that Jordan Staal!
So, hold on tight folks, we could be in for a ride over the next few days!  We know how important this completely meaningless game is, and while we would rather our injured players partake in it, there is no stopping what Sid has started.  It will be curious to see how this all plays out.  Will the roster end up being all Caps and Flyers players?  Oh, and just to clear one thing up, Kovalchuk was not a part of this protest.  He did not have a premonition that this would happen, he just sucks this season.
Of course, tommorow I could tell you that this is just all my opinion and that I refuse to recant my opinion.  Or, I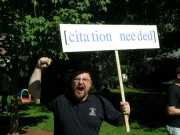 could come back with a bigger, more ridiculous conspiracy theory with sources that I can't share.  Or, I could recycle the same BS again in a week.  After all, that's the way things work, isn't it?  This is as credible as any of the bullshit coming out of the "mainstream" media north of the border.  I wonder if any of them are hiring?
In case you couldn't tell, I would have written this whole thing in my universal sarcasm font, if I had found a way to invent it yet…or a bullshit font, take your pick on this one.