If you're a Penguins fan with an insatiable appetite for hockey, I've got a book for you. Renowned hockey history blogger Joe Pelletier shares his favorite stories from the world of hockey in his brand new e-book, "Pucks On The 'Net."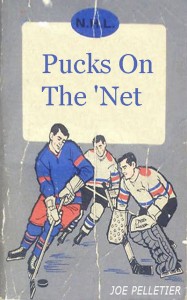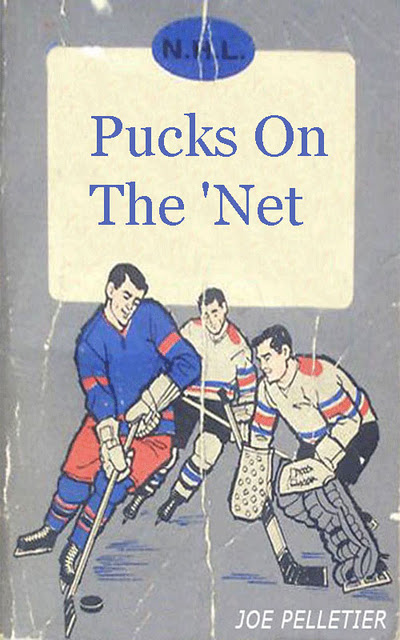 Hot off the e-press, "Pucks On The 'Net" features a collection of weird, wacky, and inspiring stories from the National Hockey League and the world of International Hockey. Joe gets up close and personal, too, detailing his 1972 Summit Series confessions; recalling his encounter with legendary author Jack Falla; and sharing an account of his own hockey injury—losing his front teeth (ouch).
The author of two internationally published hockey books, "The World Cup of Hockey" and "Legends of Team Canada," Joe has contributed articles to mainstream publications such as "The Hockey News," "Hockey Digest," "Sports Illustrated," "Canadian Hockey Magazine," and "Total Hockey." He has worked on various projects for Hockey Canada, USA Hockey, the Buffalo Sabres, TSN.ca, CBC, CTV NewsNet and the National Post.
In addition, Joe created and operates three highly acclaimed websites: Greatest Hockey Legends.com, 1972 Summit Series.com, and Hockey Book Reviews.com.
"Pucks On The 'Net" features a foreword by Kirstie McLellan Day—Canada's best-selling author for the past five years—and is available in e-book format for the super-low price of $3.99 through sites such as Amazonkindle, Nook, Smashwords, Apple/iTunes, and Kobo. It's a must read for any true hockey fan!
*Be sure to check out Rick's new book, "100 Things Penguins Fans Should Know and Do Before They Die" at TriumphBooks.com. It features 296 pages of bios, stories, anecdotes and photos from the team's colorful past in a compelling, easy-to-read style. Whether you're a die-hard booster from the days of Jean Pronovost or a big fan of Sid and Geno, this book is a must have for any true Penguins fan.
Don't forget to check out Rick's first book, "Total Penguins," at TriumphBooks.com. A complete and comprehensive book on the team's rich and storied history, it's filled with season-by-season summaries, player profiles and stats, bios on coaches, general managers and owners, photos from the "Post-Gazette" archives, and much, much more.
*Be sure to check out Rick Buker's books,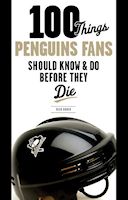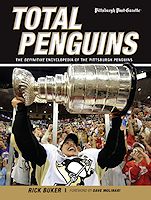 available at TriumphBooks.com, Amazon.com, and BarnesandNoble.com