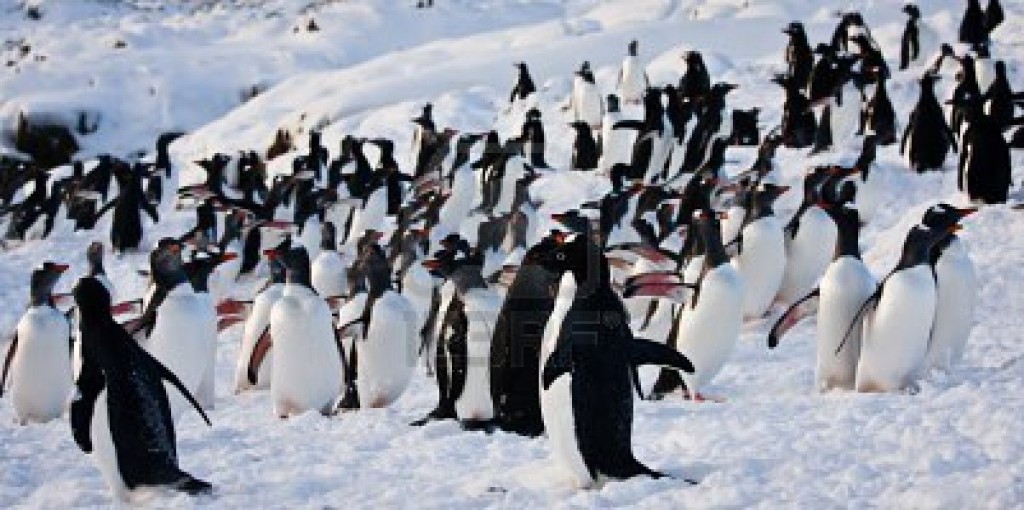 It's getting close to crunch time now as the first exhibition games are in the books,and opening day draws ever nearer.    Any Penguin fan worth his salt has to be uber excited about the depth that Ray Shero has amassed for the upcoming season.  Since we have all seen how devastating injuries can be to a hockey team over the long haul, nothing beats having talented and experienced bodies a phone call away in Wilkes-Barre.
The top rungs on the ladder are all filled on both the offensive and defensive sides of the ice, but the big question is which players will be able to grab onto the bottom rungs and hang on for dear life once Ray and Disco Dan start shaking it. I think it is safe to assume that the following players have already made the cut.
On Offense:  Sidney Crosby, Evgeni Malkin, Jordan Staal, Steve Sullivan, James Neal, Chris Kunitz, Tyler Kennedy, Matt Cooke, Richard Park, Craig Adams, Aaron Asham, Pascal Dupuis.
On Defense:  Brooks Orpik, Kris Letang, Paul Martin, Zbynek Michalek
In Goal:  Marc Andre Fleury, Brent Johnson
The Penguins will most likely break camp carrying 14 forwards, seven defensemen and two goalies.  That leaves approximately seven forwards fighting for two spots(Three, until Crosby returns) and seven defensemen fighting for three spots.  Your candidates are:
Forwards:  Dustin Jeffrey, Mark Letestu, Ryan Craig, Steve McIntyre,  Eric Tangradi, Nick Johnson, Jason Williams
Defensemen:  Brian Strait, Ben Lovejoy, Deryk Engelland, Matt Niskanen, Alex Picard, Robert Bortuzzo, Boris Valabik
On the offensive side, players like Jeffery and Letestu have produced big time when given the opportunity.  Ryan Craig has shown grit and spunk and a willingness to go to the net.  Jason Williams is a veteran presence who, knowing where he is in his career, seems like he would have no problem with being a fourth liner.  Steve McIntyre is really the only tough guy forward on the roster, but do you want another Eric Goddard who can't help the team in any other area taking up a spot on this roster?  Tangradi and Johnson both appear to need a lot more playing time than either of them is likely to see on this team.
Another thing to take into account is remaining minor league eligibility.  From what I understand, and I could be wrong here, Jeffrey, Letestu, Craig and Williams would all have to clear waivers in order for the Penguins to send them down to Wilkes-Barre.  I just can't see the Penguins risking losing Jeffrey or Letestu so you can probably pencil them in as making the roster.  That leaves one spot for a guy who will not see much playing time, and my guess is that will be Williams as Tangradi and Johnson need to play as much as possible and maybe McIntyre is a game day call up for an Islanders or Flyers' blood bath.
Defense, where the Penguins probably have more depth now than at any time in the organization's history, will be a tougher call.  Lovejoy and Engelland both played way over their heads last year, and the hope now is that it wasn't a fluke.  Niskanen didn't show much upon his arrival from Dallas in the Goligoski trade, but he is still young with a huge upside.  Valabik is a tough guy in the Brooks Orpik mode with nowhere near the skill level that Brooks has, and Alexandre Picard is a very serviceable defenseman who can play both offensively and be a stay at home guy.  Bortuzzo and Strait, I'm sure will be getting the ticket to Wilkes Barre shortly as, like Tangradi and Johnson, they need to be playing every night, and when you look at what is already behind them on the depth chart, there is no way either of them wants to sit in the press box as a healthy scratch every night.  When you see the likes of Simon Depres, Phillip Samuelsson, Joe Morrow and Carl Sneep all about a year or two away, you just know Penguins management has an ear to ear grin about the future on Defense.
Well folks, it's going to be some tough choices that management has to make over the next couple of weeks, but that is a good thing.  I'm sure some guys we would like to see make the team won't, and someone will surprise us out of camp by overly impressing the right people.  So, tell me, who would you like to see fill in those final roster spots and why?