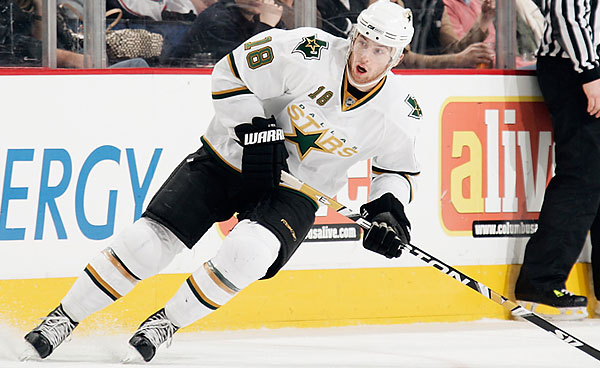 Today, Ray Shero pulled off another trade that is being touted by Dallas fans as highway robbery.  The Penguins sent crowd favorite defenseman, Alex Goligoski to the Dallas Stars for Left Winger, James Neal and Defenseman, Matt Niskanen.  Stars' fans are already crying that they wouldn't have taken Goligoski straight up for Neal and yet, somehow, Trader Ray got them to throw in Niskanen, who Penguins fans should remember from his near forgettable fight with Sidney Crosby back in November.Neal, who has 21 goals and 39 points in 59 games this year instantly becomes the Penguins leading goal scorer among active players.  He has the potential, I believe, to score between 40 and 50 in a year skating with a healthy Crosby.  He has a little bit of grit in his game as evidenced by his 60 penalty minutes, and he is definitely not afraid to shoot the puck having already accumulated 160 shots on goal.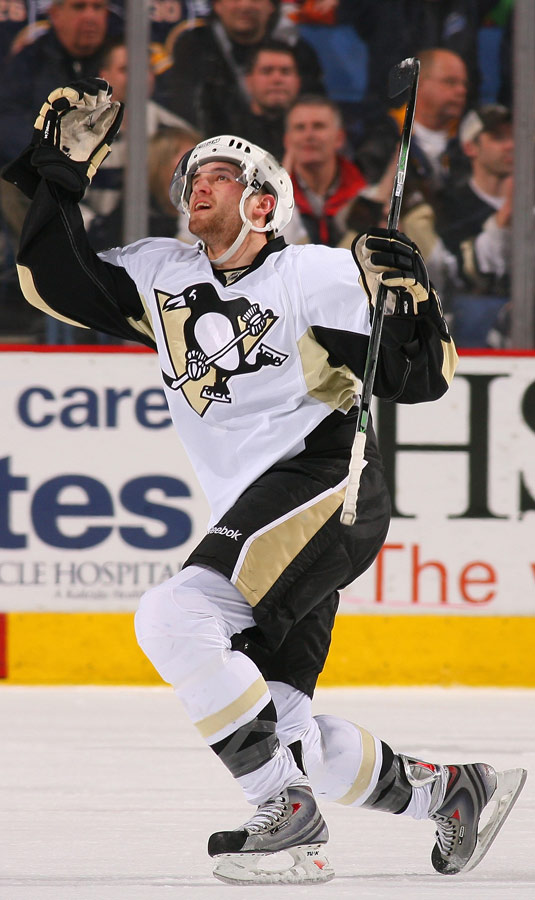 As Krundle has said repeatedly during the run up to this trade, moving Goligoski could be a huge mistake as it would leave the Penguins with two rookie defensemen in their top six going into the playoffs, something I'm sure none of us wanted to do.  Well, apparently, neither did  Ray Shero.  He addressed this concern by getting Dallas to also include Matt Niskanen which should allay all of those fears.  Niskanen has never been known for having the offensive prowess that Goligoski does, but with Letang and Martin, the Penguins were covered in that department especially as the Penguins liked to occasionally employ four forwards on the Power Play.  Niskanen brings a good, steady stay at home presence, and is only a -1 which isn't too bad.
The best news of the entire trade is that both Neal and Niskanen are signed at reasonable salaries for next season as well, Neal at $2.9, and Niskanen at $1.5.  I'm sure this will spell the end for at least one of the Penguins' current forwards who are UFAs at the end of the season.
I know I for one will miss Goose, and would like to take this opportunity to thank him on behalf of all Penguin fans for his time and service here and for all he contributed to our two Cup Finals teams, but you have to give something to get something, and the Penguins were able to trade from a position of strength to fix a big weakness.