Sorry you haven't heard from any of us over the weekend. We said we were going to party like rock stars and here is a photo blog of the proof. We made promises to certain people not to show all of the pictures, but here is what we were allowed to:
Unfortunately or fortunately for you guys, Art Vandelay is the only writer on PenguinPoop who isn't shy about us listing who he is in a picture or having his picture shown.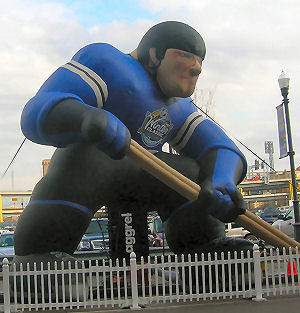 The Weekend started out innocently Thurday night at the Consol with the Baby Pens taking on the Capitals farm team Hershey Bears…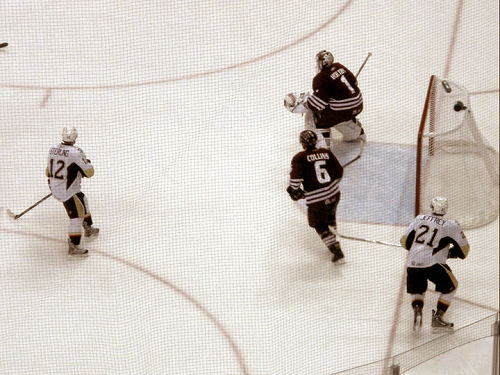 A bunch of us woke up Friday morning and headed downtown to the Capitals Vs. Penguins Alumni game..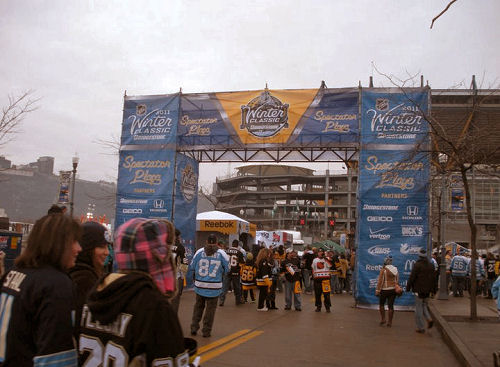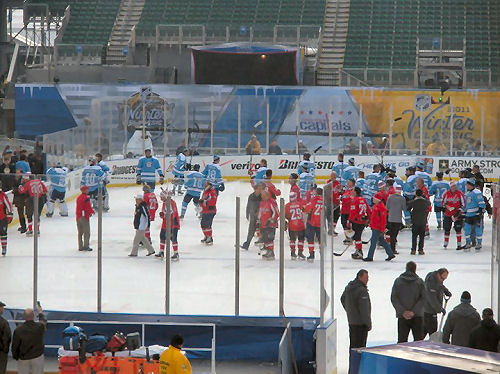 A few of us hung out and watched the practice afterwards..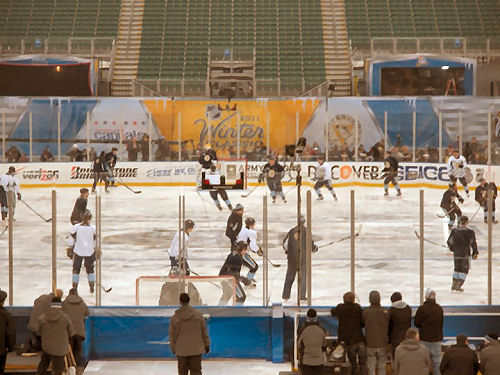 Later on the NHL invitation only News Years Eve party at STAGE AE next to Heinz Field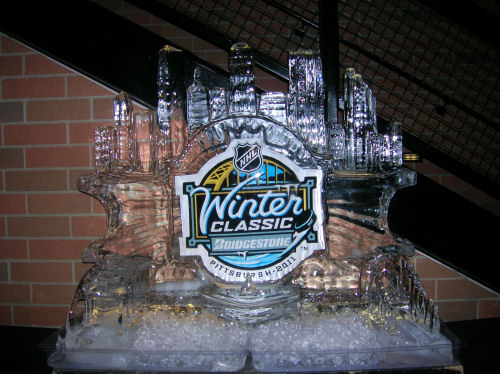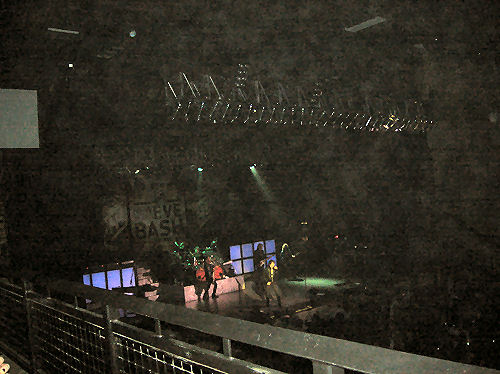 (sorry about the crappy pictures, it was dark)
Styx was feature event.  Saw a few people there:  Art Rooney (current president of the Steelers)  Don La Grecca (radio host of NHL Live) Kris King (former NHL player that know works in Toronto's war room. The same guy that called off Mike Green's phantom overtime goal in HBO's 24/7 series)
The night blew by fast: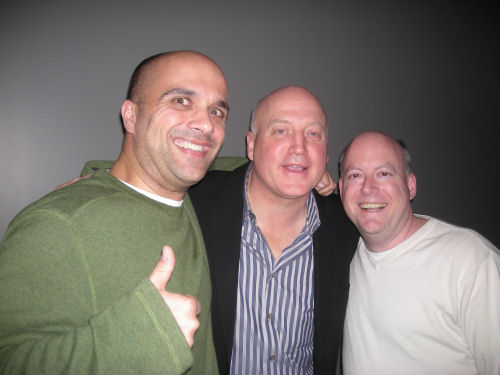 Art Vandelay, Bill Daly (the NHL's #2 in charge) & good friend Hersh from FrozenPond.com
Some Pics hangin with Phil Pritchard keeper of the Cup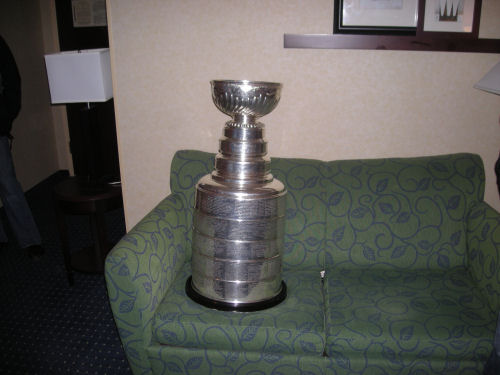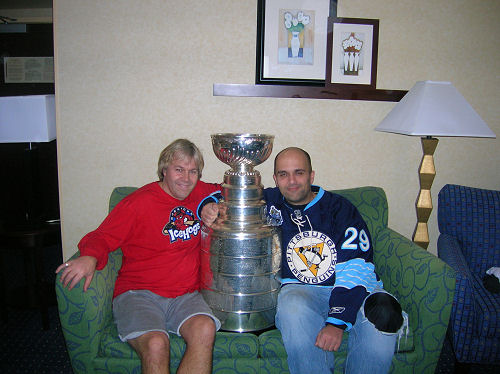 Pictures of the fireworks at midnight from the Party on the Penthouse Patio of the Renaissance, PenguinPoop writer Jean Pronovost threw. 
Wish we could show more of the incredible night, sorry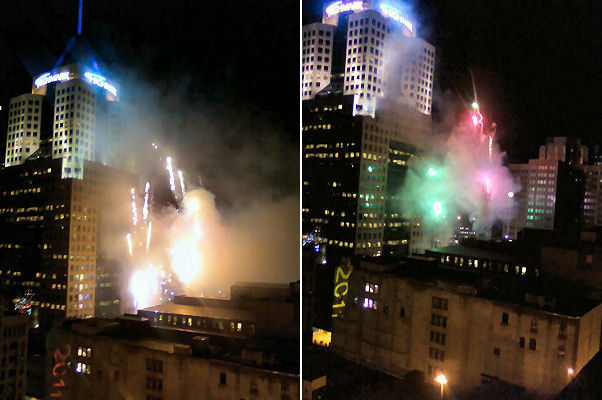 From there it was off to Champ Kind's party in the Encore Building 'til who knows what time in the morning.
Skipping the tailgate pictures because none of the writers here would let me post pictures of them, we will skip to the game, we realize you've probably already seen 1000 pics, so here is 5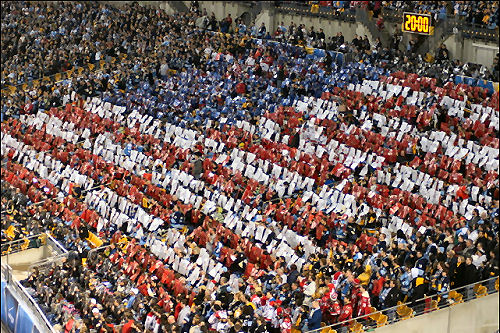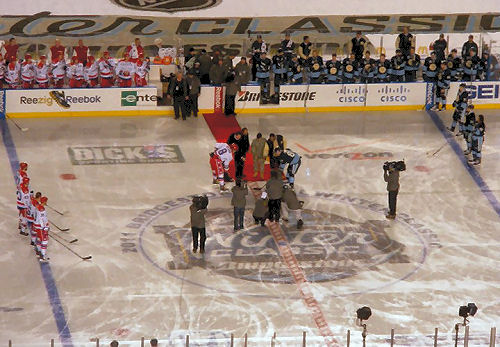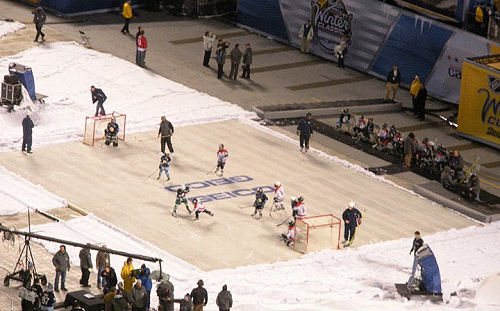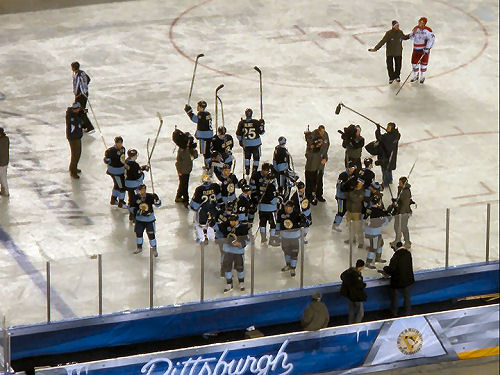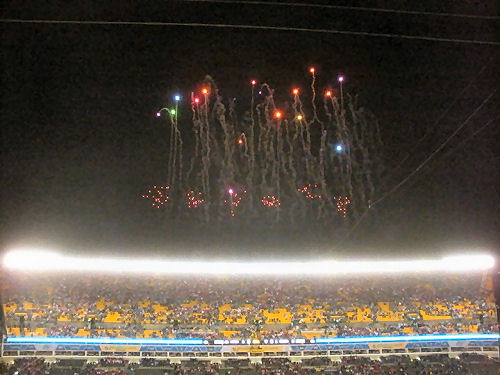 About 1:30 in the morning while drowning our sorrows at yet more parties, in comes a text, "be at gate B at Heinz Field at 10:30am – bring your skates"  no thought was needed, we'd be there.  We were invited to skate with the enemy, the Capitals families and front office on the ice at Heinz Field. Didn't care, it was skating on Heinz Field, once in a lifetime chance.  We tried to go in with Penguin jerseys on, but were told the Capitals coach had a no Penguin logo rule, we asked about wearing PenguinPoop jersey's and they said yes, they thought we were anti Penguins..  Ha!  Another reason for the great blog name. 
(Sorry, no we didn't trip any of them, the bad ice managed that on it's own!)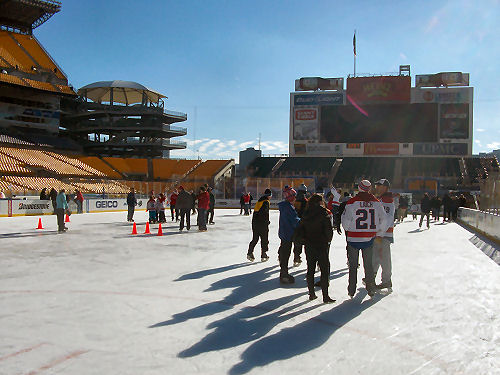 They literally took down the glass as we skated: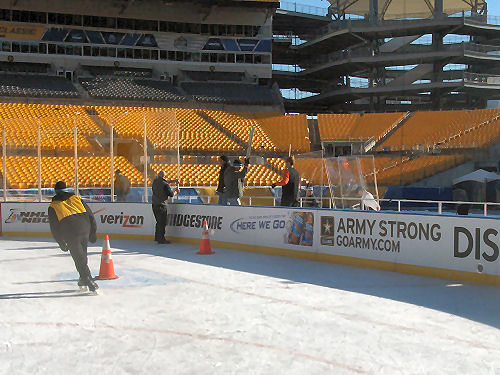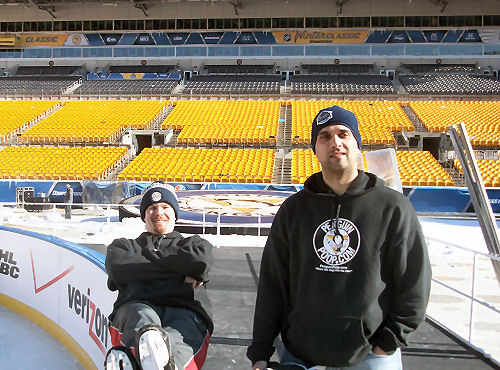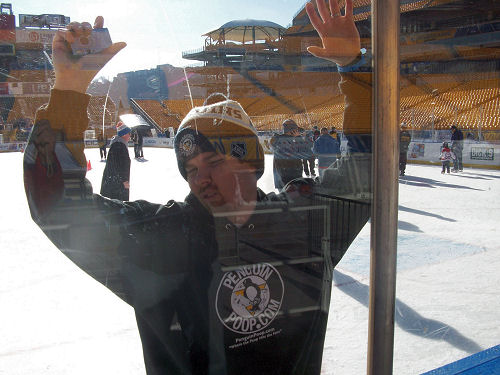 We will post a bunch more and bigger better pics of our weekend escapades on our FaceBook page: www.facebook.com/pages/PenguinPoop  in the next week or so.
A HUGE HUGE thanks to Hersh at www.FrozenPond.com for everything, and also "Little Jerry".