We will keep updating this until the trade deadline:
Read this years: Pittsburgh Penguins 2012 Deadline Trade Rumors
—————-February 28th
We will be updating everything today from 10AM until 4PM on our:
—————-February 28th
If the Penguins are still looking to add another Defenseman, you can take Buffalo's Craig Rivet off of the list.  He has been claimed off waivers by the Columbus Blue Jackets.

—————-February 25th
OTTAWA SUN: Bruce Garrioch reports Senators GM Bryan Murray said he's forwarded a contract offer to Chris Phillips' agent hoping to get him re-signed by the trade deadline on Monday. If they can't get him re-signed they could attempt to trade him, first by getting a trade in place and then requesting Phillips waive his movement clause. The Coyotes, Rangers, Sharks, Canadiens, Penguins, Canucks, Flames and Blackhawks are all seeking help on defense. If Phillips is re-signed the Senators could try to trade Filip Kuba, as it's believed the Rangers have interest in him.
SPECTOR'S NOTE:  The Penguins will seek an affordable blueliner if they shop for one.
ESPN.COM: Scott Burnside speculated the Pittsburgh Penguins might not be done dealing, perhaps to add another defenseman. He suggested Craig Rivet could be placed on re-entry waivers where the Pens would only be on the hook for half his remaining salary (he's earning $3.5 million this season), plus possible trade targets like Colorado's John-Michael Liles or Ottawa's Chris Phillips.
SPECTOR'S NOTE: It's believed Penguins GM Ray Shero hasn't fully closed the door on another deal so it's probably worthwhile to keep an eye on them.
—————- February 24th, 2011
Not a rumor: The Penguins have traded a conditional 7th round draft pick to the Ottawa Senators for Alexei Kovalev . *the conditional 7th round pick in 2011 will become a 6th round pick in 2011 if the Penguins win one round of the playoffs and Kovalev plays in over 50% of the games.
PenguinPoop Staff writer Jean Pronovost > Penguins trade for Kovalev puts Crosby's return in doubt
PenguinPoop Staff writer Reg Dunlop > wrote this yesterday: Could Kovalev be a Good Fit for the Penguins?
Rob Rossi @ TribLIVE via Twitter > Pens looking at another D before deadline. … Hearing pick for Kovy may be 6th, at least according to players.
Ray Shero > "The cost asset-wise, to get a defenseman in the League right now is pretty high"  "Outside of something coming my way that's not there right now, I don't anticipate picking up a defenseman at this point, but we'll see. You never know what could happen by Monday at 3 p.m."
Kevin Allen @ USA Today > "Although (Ray Shero) hit a home run with his acquisition of James Neal, he's probably going to land another scoring winger, and Ottawa's Alexei Kovalev seems like a logical move, provided the price isn't too steep. But Shero's decisions aren't easy this week because he doesn't know when/if Sidney Crosby (concussion) will be back in the lineup"
—————- February 23rd, 2011
Corey Masisak @ NHL.com > Pens' Shero still looking for forward help > "I would like to add another forward if possible, but it depends on what is going to be available and the price is going to be," Shero said. "This year I'm not into trading our first-round draft pick or something like that. That might take me out of some things, but if there is a right player, a rental, that makes sense for us."    " If Crosby isn't going to be available, that would free up a lot more cap space but if Shero is reluctant to pay a big price that may not matter much. Colorado's Milan Hejduk could be a good fit, but Avalanche GM Joel Sherman has said he doesn't plan to trade Hejduk."
*Krundles Thoughts: Philadelphia placed Nikolay Zherdev on waivers today. Zherdev could be an inexpensive ($2 mil a year) answer to the Pens scoring woes.  He was a first round 4th overall pick back in 2003.  The only questions are why he's been on so many teams in the last few years and whether Shero would be willing to take a chance on another player from Kiev, Ukrainia. (ala Ponikarovsky).  Another interesting Waiver addition today Pens could look at is Nashville's winger Marek Svatos.
Eklund @ HockeyBuzz >"Amidst the rumors this past week about (Paul) Stastny I have found the Penguins may have been the most aggressive and interested in Paul. It didn't happen of course, but these clues are always worth remembering.  On Kovalev…  Don't rule out Kovalev to the Penguins. I am not. However, I would say it is far from a certainty and there is some competition out there."
*Krundles Thoughts: Paul Stastny is being paid $6.6 million a year through 2015.  To make room under the cap, and to get him on the roster, the Pens would most likely have to give up Jordan Staal.  I don't see that ever happening. *There is a slight humm going around the internet that the Pens might be interested in Colorado's 35 year old right winger Milan Hejduk.  I will let you know if the humming gets louder.
Rob Rossi @ TribLIVE via Twitter > Tangradi also being talked up as available by Pens.
PenguinPoop Staff writer Reg Dunlop > " I think (hope) that if (Alexei Kovalev) were to come to Pittsburgh, he could find that certain inspiration that allows him to lift his game to a higher level.  If you look at his career statistics, he consistently put up good numbers while playing for the Penguins.  It just seems like a good fit.  The positive influence of the Pittsburgh coaching staff and the overall style of hockey that the Pens play would allow Kovalev to prosper."  Read More: Could Kovalev be a Good Fit for the Penguins?
*This page will be updated several times a day if needed.
—————- February 22nd, 2011
Mike Harrington @ Buffalo News > "Tim Connolly has been with the Buffalo Sabres longer than any other player on the roster, coming from the New York Islanders in 2001 for Michael Peca. But this could be Connolly's final week with the team.  The center is in the final year of the controversial two-year, $9 million extension he signed at the trade deadline in 2009. He's an unrestricted free agent after the season and could be the kind of third-line center and special teams player that a club like Pittsburgh, Washington or Los Angeles might be interested in as the NHL trade deadline looms next Monday."
Rob Rossi @ TribLIVE > "Here is another option for the Penguins, at least a name I've heard has come up in discussions: Panthers LW Corey Stillman, also on an expiring deal at $3.533 million. He has scored seven goals, half the total of Kovalev. I fully expect the Penguins to wait until later this week, and probably until Sunday or Monday, before making their next move."
Eklund @ HockeyBuzz > "The Penguins and Devils have interest in Andy McDonald. The scouts all recall his outstanding playoff run for Anaheim a few years back…"  "Obviously (Adam) Foote loves Colorado, but he is also a fierce competitor and would probably have a hard time turning away a legit shot. I have heard the Penguins, Flyers, and Rangers are all considering Foote."
 Shelly Anderson @ Post-Gazette.com > "This trade doesn't preclude further Penguins moves before Monday's deadline.  Despite being publicly noncommittal in recent weeks, the Penguins have a genuine interest in acquiring winger Alex Kovalev, a former Penguin, from Ottawa.  Kovalev, 37, has 14 goals and 13 assists in 53 games with the Senators. His cap hit is $5 million, and he will be an unrestricted free agent this summer. He has been harshly criticized in Ottawa for his inconsistent, often indifferent, work this season, although some attribute that to his handling by Senators coach Cory Clouston. "We have some room to look for some other pieces," Shero said. "We'll let the dust settle a little bit.""
*Krundles Thoughts: I think Shero should try to spend the money elsewhere, Kovalev turns 38 Thursday and I'm not sure he has the abililty to keep up with Bylsma's style of play.  If Shero cannot land one of the many better players out there and he is sure Crosby is coming back this season, then maybe Kovalev will be a last minute deal like Guerin was.
—————- February 21st, 2011
This is not a rumor, the Pittsburgh Penguins have traded Alex Goligoski to the Dallas Stars for winger James Neal & defenseman Matt Niskanen
Also read:
Penguins fans will love James Neal as much as they will miss Goligoski
Penguins Trade Goligoski to Dallas for Neal and Niskanen by the numbers
—————- February 21st, 2011
Darren Dreger @ TSN.ca >   "However, sources say the Dallas Stars and Pittsburgh Penguins may be working on a deal involving two high quality players. It's believed the Pens are willing to move defenceman Alex Goligoski for the right forward, and a trade involving Stars winger James Neal has been discussed. Not saying it's going to happen, but considering what went down in the wee hours Saturday morning between the Blues and Avs, it's most certainly possible."
*Krundle's thoughts: This could end up being the big one, maybe Dallas'  Brad Richards and James Neal to the Pens for Goligoski and a prospect or draft pick.    Also maybe the Penguins look into 1/2 price defenseman Sheldon Souray
—————- February 20th, 2011
Pierre LeBrun @ ESPN.com > "Sens GM Bryan Murray has been a mighty busy man, and he's not done. I was told Saturday that three teams have shown interest in UFA-to-be winger Alexei Kovalev over the past few days, and one of those teams is the Pittsburgh Penguins. Speaking of the Pens, they had interest in UFA-to-be winger Curtis Glengross of the Flames but that was before Calgary got so hot it stopped listening to offers and is focused on trying to make the playoffs."
Spector @ Spectorshockey.net> "If the Penguins or any other club trade for Kovalev it'll likely be due to a lack of quality scoring wingers available in the trade market. His performance over the past three years should be the basis of his value, not the years before that…"
—————- February 19th, 2011
Read PenguinPoop's >  The Pittsburgh Penguins and Brad Richards, the Perfect Match
Craig Custance @ The Sporting News >  "Dustin Penner, Edmonton Oilers: Penner would certainly look good in either Los Angeles or Pittsburgh, but has publicly expressed an interest in staying in Edmonton long-term. "They have decisions to make and my value might be higher than it has been in the past," he told the Edmonton Journal. "Depending on what they can get in return or the conversations we have, will (impact) on how they act, I guess." "
—————- February 18th, 2011
PenguinPoop Staff writer Jean Pronovost > "I still think the Center spot can be filled by Jason Arnott.  While his numbers may appear similar to those of Kovalev, at least for this season, you have to remember that New Jersey stunk up the joint for the first 4 months of the season until Ilya Kovalchuk decided to show up.  He has playoff experience, but he also seems to have that gritty will to win attitude that could benefit many of the Penguins' younger players."
Read More: Penguins possible trade acquisitions drying up while Shero waits on Crosby
—————- February 17th, 2011
Scott Burnside @ ESPN.com > "I talked to a scout last night that thought he (Alexei Kovalev) would be a nice fit in Pittsburgh (assuming Sidney Crosby returns at some point from a concussion), and I tend to agree. Can't believe Murray would be asking for anything of value (fourth-round pick? fifth?) to get Kovalev and his salary off the books."
—————- February 16th, 2011
Tim Gulitti @ NorthJersey.com > " (Jason) Arnott said the decision is his to make. He is under the impression that Lamoriello will trade him to a contender if he asks him to. That would also allow the Devils to get something for Arnott before he becomes an unrestricted free agent on July 1."We've talked a little bit about it," Arnott said."I want to play in the playoffs. I don't have many years left, so I want to try to win another Stanley Cup." "I think he'd be gracious enough to move me to a team that has a chance. But it's a hard situation now."  (Pittsburgh, Montreal and Washington are among the teams rumored to have interest. Pittsburgh and Montreal have had multiple scouts at more than one Devils' game in the last few weeks.) "
—————- February 15th, 2011
Bruce Garrioch @ Toronto Sun > "Sens try to ignore trade rumours – "It's part of the business. You don't have any control over it. You've just got to go out and play," said rugged winger Chris Neil (Ottawa Senators), who has been drawing interest from the Pittsburgh Penguins and Montreal Canadiens."
Sorry, just found this from a few days ago:
Ken Warren @ Ottawa Citizen > "Before the Malkin injury, there was speculation the Penguins were interested in Alex Kovalev of the Ottawa Senators or Dustin Penner of the Edmonton Oilers, provided they could find a way to fit their salaries under the cap. With Malkin now on the long-term injury list, however, the Penguins are in a position to add contracts equivalent to Malkin's $8.7-million U.S. salary. While Shero didn't talk about specific players, it is possible the Penguins could pursue several big-name centres who are due to become unrestricted free agents following the season. At the top of the list are Brad Richards of the Dallas Stars, who is making $7.8 million this season, and Jason Arnott of the New Jersey Devils, whose contract pays him $4.5 million."
—————- February 13th, 2011
Dave Molinari @ Post-Gazette.com >  "There is one guy, though, that Shero probably could add in the next five minutes, if he were so inclined.  That's right winger Alex Kovalev, with whom Ottawa seems eager to part and who is not likely to draw serious interest from anywhere in the league.  Penguins officials are noncommittal about whether they have any meaningful interest in Kovalev, and it certainly is understandable if they have mixed feelings.  It's easy to make a case for bringing him back, and just as easy as it is to show why they shouldn't even think about it.   Here are both sides:"
—————- February 11th, 2011
*Krundles Thoughts:   Eric Tangradi being sent back down to the WBS Penguins when the Penguins have called up half the team from down there and have all the cap space they would need with Sidney Crosby on LTIR, does not bode well for his future.  Tangradi may not fit into coach Bylsma's future, but would be a highly sought after prospect for most other organizations.
I need to say this also, you keep hearing Goligoski's name everywhere, if the Penguins trade him, their top +/- defensemen they would have two rookie defensemen, and if anyone, especially Letang got injured, they would not have an offensive defenseman and would be working with 3 rookie defensemen on the roster in a time when defense is their top priority.  I don't think Shero is that dumb.  This does not rule out Goligoski being traded for a defenseman, but that would be unlikely.
*Tangradi is out with concussion like symptoms nixes the above for now.
—————- February 10th, 2011
* I found this from a few days ago at a fantasy hockey site.  It makes way more sense than the Eklund trade Goligoski crap bandwagon that everyone has jumped on for lack of creativity…
Dobber @ DobberHockey.com > "I get: Kris Versteeg, Alexei Kovalev, Jarkko Ruutu, Ryan Shannon, P.A. Parenteau, Jason Arnott (another center, but could be moved to wing), Andrew Cogliano, Dustin Penner (a tad high for next year though) and Ryan Jones."     "I predict three of the above nine will be dealt at or near the deadline and barring a bigger trade that shocks us all, the Pens will get one of those three. Hell, two of the above nine have already played in Pittsburgh."
"Dustin Jeffrey owners – much like Luca Caputi of a year ago, be prepared for a possible address change. The Penguins coveted Caputi (but I believe they covet Jeffrey a lot more), but all the same, you have to give a little to get a little. He is a bargaining chip who will be a common name mentioned by the other GM's whenever Ray Shero comes calling."
(* with Jeffrey getting hurt last night this may change)
—————- February 9th, 2011
Kevin Allen @ USA Today > "Right wing Alexei Kovalev (Ottawa): Although Kovalev hasn't had a tremendous season, there is still a league-wide romance with his skill. He has a no-trade clause, but why wouldn't he waive it if the Pittsburgh Penguins wanted him to play with Sidney Crosby?"
the 4thPeriod > "Because of the injuries to his star players, Shero admits his plan had been "adjusted." The Penguins have been linked to Edmonton Oilers sniper Ales Hemsky, Buffalo Sabres forward Jason Pominville, Columbus Blue Jackets winger Kristian Huselius, and Florida Panthers center Stephen Weiss."
Shelly Anderson @ Post-Gazette > That puts the club in the market for a top-six forward with the NHL trade deadline less than three weeks away.  And right there in Consol Energy Center Tuesday night was a possible answer — Columbus winger R.J. Umberger, a Plum native who is putting together perhaps his best season with 19 goals, 38 points going into the game and getting accolades from Blue Jackets coach Scott Arniel about his leadership skills.
—————- February 8th, 2011
Darren Dreger @ TSN >  "Because of long term injury relief, cap space is no longer a problem. However, if Shero hopes to lure players like Stephen Weiss from the Florida Panthers or pry a talented young forward like Devin Setoguchi from the San Jose Sharks (as examples), he will need to present a package of assets containing either a combination of a young roster player and high ranking draft pick, or a top prospect and draft picks.  In San Jose's case, assuming Sharks GM Doug Wilson is willing to consider moving Setoguchi, a young defenceman such as 25-year-old Alex Goligoski may have to be included."
*Krundles Thoughts: With Evgeni Malkin out probably the rest of the season, everyone seems to think that Penguins GM Ray Shero will be making some big moves come trade deadline. When a player goes on long term injury reserve, the NHL raises the cap room up that players salary minus what was left under the cap. With Evgeni Malkin, Comrie and Letestu out right now, the Penguins salary cap will be moved up about 9 million dollars. That is once Malkin has been out either 11 games or 26 days.  There are rumors that Crosby may be out the rest of the season also…  That would change everything.
With just Malkin being out, my opinion of what the Pens will do is a bit different than what I was thinking before (read my article below).  To get any of the players listed below, the Penguins are going to have to give some stuff up.  I have always said that the future is now with this team, and with Crosby and Malkin having 15 more years in them, I have absolutely no problem with the Pens trading prospects because they won't be able to afford them once they come around anyway.  That being said, I wouldn't be suprised to see prospects Eric Tangradi or Simon Despres names being offered up for a chance at a really good player.
Something not considered by any or these people proposing trades and players pickups is whether the Penguins ownership wants to spend millions more on top of what they are already spending. I will be posting the latest rumors and such on this page right up until the deadline. It sounds to me like Shero is going to do something:
Ray Shero: "I can only speak for myself and I've talked to a few (GMs), I haven't talked to all the teams, but I have kept in touch with a few guys. With our team I have a pretty good idea of what we want to do so I'm not contacting every team."
—————- February 7th, 2011
Dave Molinari @ Post-Gazette.com> "The most intriguing member of that group, at least at the moment, might be PA Parenteau of the New York Islanders. He has 13 goals and 19 assists in 51 games and a salary of just $600,000. "   Molinary goes on to mention  Ottawa right winger Alex Kovalev, Florida left winger Cory Stillman ($3,533,333), Florida right winger Radek Dvorak ($1.7 million), Florida left winger Chris Higgins ($1.6 million), Brad Richards of Dallas ($7.8 million), Colorado's Milan Hejduk ($3 million) and Radim Vrbata of Phoenix ($3 million).
Eklund @ HockeyBuzz > RJ Umberger to Pittsburgh. I have talked to the two sources who tipped me off on this today and neither had a great answer, but one said, "there is another player the Jackets are looking at acquiring who is indirectly connected to moving RJ."
E.J. Hradek @ ESPN Insider > Shero will make the phone calls. Maybe he'll even be able to pry potential unrestricted free agent Brad Richards from the Dallas Stars.
—————- February 6th, 2011
PenguinPoop Staff writer Jean Pronovost > JP suggested this list as possible targets for GM Ray Shero:
Kristian Huselius, Stephen Weiss, Mike Fisher, Alex Kovalev, Dustin Penner, Ales Hemsky, Brad Richards
Weiss and Fisher still have multiple years left so problem there.  Kovalev can be had for nothing.  Richards only if Dallas starts to fall out of contention.
Read More: What will the Penguins do next?????
—————- February 5th, 2011
David Kalan @ NHL.com > "One player expected to be on the block who could be appealing to Pittsburgh GM Ray Shero is New Jersey center Jason Arnott"    also:   "Where Pittsburgh would go is anyone's guess, though if Edmonton chooses to move Ales Hemsky or Dustin Penner, the Penguins could certainly make the numbers work. And if Shero truly wants to dream big, could a run at Calgary's Jarome Iginla be in the mix?"
—————- February 1st, 2011
Corey Masisak @ NHL.com > "Given the depth on defense (and lack of it up on the wing), expect Alex Goligoski's name to be in some trade rumors this month. Verdict: BUYERS"
—————- January 11th, 2011
Here are my original thoughts about the deadline from mid January:
Once again the Pittsburgh Penguins players names are being thrown around as possible trade candidates to try land a top winger for Crosby. Ray Shero himself has a bit over three million in cap space available to pickup a winger thanks to his usual cushion and the savings from the salaries of long term injuries to Jordan Staal and Mike Comrie.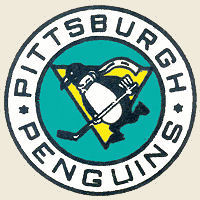 One Rumor being mentioned are the picking up Penguin fan favorite winger Alex Kovalev, this rumor is slowly fading as Kovalev is now out with a knee injury, and his production over the last few years hasn't been that great anyway.
Another rumor that has been spreading is the trading of Alex Goligoski to Columbus for a winger. This has been mentioned by Pro sports daily and my favorite, Eklund at HockeyBuzz. I say my favorite Eklund, because it has been proven that he is wrong about rumors more than if you just pick a player and a team from a hat. You can read about that at HockeybuzzHogwash.com. Back to Goligoski, this rumor of Columbus being interested in him started in February last year and has just re-surfaced, it made more sense back then when we had Gonchar. While the trade names have changed, the rest remains the same.
It was rumored that the Columbus GM was scouting the Pens during the Phoenix game.
The players mentioned by Eklund that the Penguins would be trading for is Nikita Filatov (Columbus) or Petr Prucha (Phoenix) both of which have a combined goal scoring total of zero goals this season. Another reason this is stupid is because if you trade Goligoski for a winger, that would mean the Pens would have two rookie defensemen, and if one of the main four defensemen get injured in the playoffs, that would mean half of the Pens defense would be rookies, Shero is not that dumb. That and the fact that Goligoski is the Pens best defensemen value wise.
Another name being tossed around the trade circuit is Pascal Dupuis. As much as I'd hate to see it happen, he is the top candidate for moving as he has the highest salary of the free agents next season and it would be his spot they would be filling.
Right now the defense that the Penguins have in place is perfect, any change in that would be a big mistake. As far as offense goes, the Pens have a surplus of players, and come trade deadline there are a few that stand a better chance of getting moved than the rest.
The Pens have 6 main players available for Unrestricted free agency come the end of June (not counting Comrie) Pascal Dupuis, Max Talbot, Michael Rupp, Eric Godard, Arron Asham and Craig Adams. If Shero tries to work out deals with these players for next season and the players are reluctant or want more money, there is a good chance they and draft picks or prospects could be used to land a quality rental player for the playoffs. Especially knowing Shero has $3 million in cash burning a hole in his pocket.
As for now, I'm personally not wishing for a trade, I believe there is great team chemistry and the fact that the team is toying with first place overall also curbs my enthusiasm for a move.  I am expecting a big pickup this year come trade deadline.
Additional Reading:The Goligoski trade rumor:  http://www.hockeybuzz.com/blog/Eklund/Filatov-or-Prucha-possible-Crosby-Wingers-Habs-and-Frolov-pt-2-Versteeg/1/32683
———————————-
Click below to join PenguinPoop fans who follow us on their Facebook or Twitter account for all of the latest Penguin Trades, along with other Pittsburgh Penguins news and insight. After clicking on Facebook, click on "Like" up top.  Twitter click on "Follow"
PenguinPoop.com – "Where the Poop Hits the Fans!"
*Stop by on Trade Deadline Day, we have complete up to the minute Penguin trades, ex-Penguin trades and rumors from 10AM February 28th until 4PM.