As we count down the minutes and hours until the start of the 2011-2012 season tonight and get caught up in its excitement, it is important to look back and remember the human side of what happened during the 2010-2011 season.  Of course there was the heartbreaking end to Mandi Schwartz's battle with cancer and the unspeakable tragedy of the plane crash in Russia that claimed 44 lives including 37 members of the KHL's Lokomotiv Yaroslavl.
The offseason of 2011 has been know as tragic for the deaths of three players at their own hands, a trend like none seen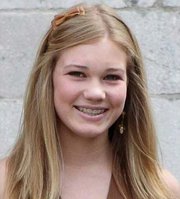 before.  But, this story of tragedies first hit the NHL in November of 2010 when the 14 year old daughter of Ottawa Senators' assistant coach Luke Richardson died after trying to commit suicide by hanging herself.  While Daron Richardson was not a NHL player and did not fit the molds that would be later discussed as potential high risk groups, it did seem to bring the issue of mental illness and suicide to the forefront of the NHL and open up the discourse of those battling inner demons.  This was especially made possible when Luke and his wife made the decision to not only go public with Daron's story, but use it to reach out to others.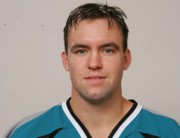 Then the tragic year of 2011 got off to a quick start when Tom Cavanaugh committed suicide on January 6, 2011, at the age of 28.  After being drafted by San Jose in 2001 and playing 4 years at Harvard, Cavanaugh spent most of his professional career in the AHL playing only one game with San Jose in 2007-2008 and 17 games with San Jose in 2008-2009.  Cavanaugh only played 5 games in the 2010-2011 season and was released from his contract with the Springfield Falcons.  Cavanaugh had a long history of mental illness and had been institutionalized in the months leading up to his death.  This brought the issue of mental illness to the forefront of professional hockey.
The death of Derek Boogaard, also 28, began what would end up being the most tragic offseason in hockey so far.  Found on May 13, 2011, by his brothers, the cause of Boogaard's was later determined to be an accidental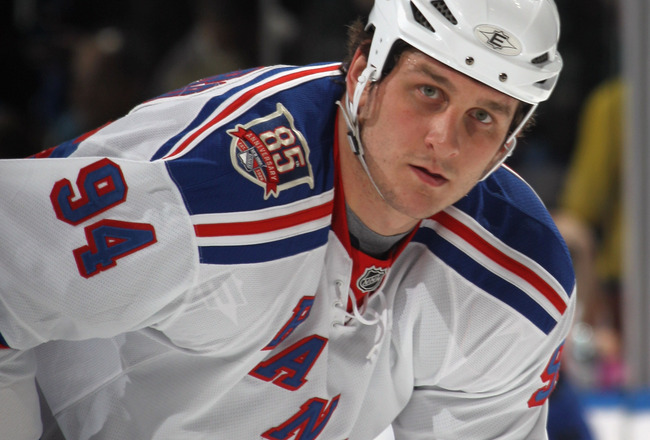 overdose of oxycodone mixed with alcohol.  This came just a couple of days after Boogaard had completed the NHL/NHLPA's substance abuse program for an addiction to painkillers.  Boogard has sustained injuries earlier in the season and had some old recurring injuries which many will point to as the cause of the addiction.  But, any psychiatrist or psychologist will tell you that addiction is a symptom of something deeper.  Some players and formers players spoke out that Boogaard had seemed down about his recovery from injuries taking so long and other such issues.
With Boogard's death, the great debate also began.  Derek Boogard had a reputation around the league as a tough guy and a fighter.  Were tough guys and enforcers at a higher risk for depression, substance abuse, suicide, etc.?  What kind of people and personality traits drew players into enforcer roles?  Did enforcers and fighters feel remorse and self-hate for harm or injury they cause to other players?  A lot of former NHL players began to weigh in on the issue talking about how they hated their enforcer role and felt a lot of guilt, self-hate, and depression based on what they did to other players.  The purpose of this post is not to debate the issue, just to remember those we have lost, the discourse it started, track that discourse as further events unfolded, and look at the changes that it may initiate.
On August 15, 2011, Rick Rypien was found dead at the age of 27 after signing with the Winnipeg Jets during the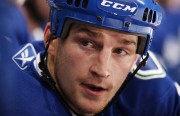 offseason.  Rypien was known for his toughness and fighting.  Many fans will remember when he reached into the stands after being ejected during a game and went after a fan who heckled him.  Rypien's struggles with mental illness had been known and he had the Canucks permission to take an undetermined leave of absence during both the 2009-2010 and 2010-2011 seasons to seek treatment.  Rypien had struggled with depression for years and was open about his battle, hoping that his story would help others.  His constant injuries and setbacks in returning to the game seemed to trigger the two long bouts of depression while with Vancouver.  While those around him thought that he was doing better, it just goes to show that depression and mental illness can be an ever present demon hiding beneath the surface.  Rypien's death again brought to the surface the issue of improving the existing treatment programs.
The last of the summer's three self-caused deaths in the NHL came shortly after when the recently retired 35 year old Wade Belak was found dead on August 31, 2011.  Belak was staying in Toronto to compete in the third season of Battle of the
Blades.  Belak shared with Boogaard and Rypien the reputation of being a tough guy in the league.  Also like the other two, off the ice he was well-loved by teammates, the media, other players, fans, coaches, and those around him.  Belak's mother confirmed that he had been battling depression for the past five years.  Belak's death added another layer to the debate.  Not only was he a "tough guy," but he was recently retired, trying to make the transition from player to regular person.  This brought out a lot of former players again chiming in on how difficult that transition is and how there is no support despite the major changes in every aspect of the player's life often leading to depression.  You go from a player with fans to a "regular" guy still trying to define your new role.  You go from a rigid schedule, to not having one.  You go from being surrounded by teammates, coaches, and staff to having no support system at all.  Immediately, the NHL and NHLPA began talking about trying to develop a program to help players with that transition.
It wouldn't be fair to write this post without mentioning and applauding this year's success story, Jordin Tootoo.  Well known around the league as a tough and sometimes dirty player, Tootoo voluntarily entered the NHLPA's
substance abuse program at the end of 2010.  Tootoo also had a well known-history of partying and using drugs and alcohol.  Coming from an isolated area of Canada, drug and alcohol abuse are not uncommon among the Canadian Inuk.  Add to Tootoo's history the fact that his brother, Terence, committed suicide in 2002 following a DUI, which Jordin has refused to publicly speak of, and a very public end to a relationship.  Tootoo successfully completed the program and returned to practice with the Predators at the end of the season and play in the playoffs.  He has spent most of his summer traveling around his native province visiting with people and raising funds and sharing it all…what his life at home is like and the beauty of his homeland…with the public via Twitter.  Tootoo showed strength and courage and a true desire to change.  I wish Jordin nothing but the best as he continues the never-ending road of recovery as he returns full-time to the NHL.
Again, this post isn't meant to get into the big debates surrounding these deaths.  It is meant simply to continue the discourse that has started concerning mental illness and substance abuse given the sad trend we've seen this year of players taking their own lives.  And, to express my hope that the NHL and NHLPA continue efforts to improve, revamp, and create new programs to meet the needs of the players and retiring players…to be more proactive rather than reactive now that they have seen the needs that exist.
Most importantly, this post is to remember those who have lost their battles to their inner demons and learn from their tragic, untimely deaths so that they were not in vain.  To seek help if we find ourselves in those situations and to reach out to others if we notice them struggling.  Never forget.