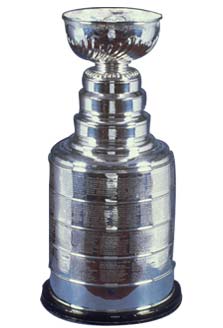 To coin a phrase, today is the first day of the rest of the season.  Now that the trade deadline has come and gone, the Penguins will now focus on the final 18 games of the regular season and try to finish as high in the standings as they can.  They currently sit in fourth place with 80 points, six points behind division leader Philadelphia(Who also has two games in hand), and two points ahead of the Washington Capitals.  90 points should guarantee that the Penguins make the playoffs which means that they only need to accrue another 10 points out of a possible 36, but finishing fourth will most likely require 96 – 100 points.  With first place pretty much unattainable at this point, the Penguins need to make sure that they finish in fourth(They can't finish in second or third because division winners are guaranteed the first three spots, something that the NHL should address a la the NBA) as that will guarantee them home ice advantage for at least the first round of the playoffs giving them, at a minimum, three and possible even four home playoff games(Sorry, I just don't see a sweep happening).  I have heard that the Penguins make anywhere from $2 million – $4 million per home playoff game so taking the average of $3 million, that would be an additional $9 million in revenue for the club.
Let's take a look at what the Penguins will face for the remainder of the regular season:Starting with the game tonight in Toronto, the Penguins have eight home and 10 away games left including two three game home stands and a two and a three game road trip(Which they are currently on now)  They have four sets of back to back games which means that we should Brent Johnson in the net on at least a couple of occasions in March.  There are 10 games against teams that would not qualify for the playoffs if they were to start today including two against the teams that currently reside in the basement of their conference, Edmonton and Ottawa.  There are two games remaining against Philadelphia, one in each city as well as games against division leaders Tampa Bay and Detroit.  It will be imperative that they pick up points against the bottom feeding teams as it would not take much for Washington to overtake the Penguins for fourth place, and tell you me you don't think the Penguins would need home ice advantage against Washington especially if Crosby isn't back.
Speaking of injured players returning, it looks as though three will be re-joining the line up tonight in Toronto, Paul Martin, Tyler Kennedy and Brent Johnson with word that Chris Kunitz is only a couple of games away, and Dustin Jeffrey has been recalled from Scranton/Wilkes-Barre for what appears to be the rest of the season.  I'm not sure the Penguins have had this many healthy bodies on the ice since the Winter Classic.  Early word is that Mark Letestu will be Centering the top line with Neal and Kovalev allowing Jordan Staal to go back to Centering his line with Kennedy and Cooke.  Expect the other two lines to be made up of Jeffrey, Dupuis, Vitale, Adams, Conner and Talbot although it is possible that either Conner or Talbot could sit this one out in favor of Mike Rupp.
I have to give Ray Shero credit for standing pat at the trade deadline invoking the adage that "Sometimes the best trade is the one you don't make"  He obviously did not see anything out there that he thought would make this team any better for the price other teams were asking.  He wasn't about to part with any of his young talent or his early round draft picks on a rental that wouldn't significantly improve the club's chances, and without any assurances of whether Crosby will be returning or not, he was not going to mortgage the future to make it an extra round in the playoffs.  With the club he has assembled, I think the Penguins can make it through the first round guaranteeing themselves two more home games and another $6 million, but if Crosby returns, I give them just as good of a chance of going to the Finals as any other team in the East.
The stretch run starts tonight, and I think it's going to be an interesting ride.