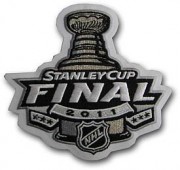 Well, here we are…the first day of the Stanley Cup Finals.  It doesn't matter what team you're a fan of, there's some excitement that comes as a hockey fan at this point in the playoffs.  I think it has to do with a month and a half of waiting and anticipation finally coming down to the final two teams.  I think it has to do with playing for the most cherished and revered trophy in all of sports, one with so much history and so many stories to tell.  Let's be honest, if you don't get a little emotional when you see Lord Stanley's Cup, well then I just don't know what to say.  But mostly, it has to do with the best teams playing the best sport on earth before we all go into full summer withdrawal mode.
First, I'll beat myself up over my conference finals predictions.  Well, the East finally played along as the Bruins beat Tampa.  I truly think this was the Lightning's first real test in the playoffs and they learned what they have to do night after night to compete at the top level.  An excellent measuring stick and experience for them given they faced a Pens team with no offense and collapsed defense and a Caps team that Michel Therrien would demand regular season salary back from for not caring.  Kudos to Steve Yzerman, Guy Boucher, and everyone in Tampa for what they have done with the organization.
After making me work so hard to go 100% for the first two rounds, the West failed me.  The most important thing to come out of that conference final is that both teams shook the "choker" labels and proved that they are serious contenders.  I really thought it was San Jose's year, but their offense chose to disappear at the wrong time while Vancouver's finally found some consistency.  The Sharks definitely have a bright future ahead though with young talent all over the place.  They will continue to be a force to reckoned with.
So, here we are with the Final that most everyone but me predicted:  Vancouver vs. Boston. 
It rarely works out that you have two number one seeds face each other.  This should be a great series.  I'm excited for the goaltending clinic that we should see.  Two Vezina finalists facing each other.  Even though Luongo has silenced all of his critics, I'm still giving Timmy T the slight edge in this category despite their nearly identical post-season stats, mostly because of his consistency when compared to Luongo over the course of the season.  Vancouver has the offensive advantage in this match-up, their star power and depth can't be match by the Bruins.  Defensively the teams are a lot closer, but the way the Canucks blue line has been playing has been impressive and may give them the edge over the Bruins.  Boston's power play is nearly as bad as the Pens was, which only proves that you can win in the playoffs without a successful power play (let's not try to adopt that strategy here in Pittsburgh though).  On the flip side, Vancouver has a penalty kill that was nearly as good as the Pens was all season.  They also led the league on the power play and have dominated in the playoffs.  Pair that with a decent, but not as good, Boston penalty kill and the special teams battle goes Vancouver's way.  Best advice to Boston, stay out of the box and try not to draw too many penalties…even strength is the best way to go.
I had predicted that San Jose would beat Boston in the Final and I'm going to say the Cup still comes out of the West.  I hate to go along with just about everyone else on this one, but I'm predicting that the Canucks lift the Cup in the end.
Of course, it's the playoffs so anything can happen.  That's what makes it so exciting.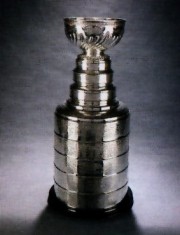 Personally, I'm going to pull for Boston.  I like cheering for the underdogs most of the time.  Hell, a lot of the times that's the Pens.  But, two other reasons…Mark Recchi and Tim Thomas.  A few of us around here are Recchi fans, I'm one of them…a favorite of mine since the start of his career back here with the Pens.  He has said he will retire if the Bruins win the Cup, for that I am sad because his play at 43 puts a lot of young guys to shame.  But, who knows if he'd get back here and he might as well go out on top in the most glorious way possible…one more drink from the Cup.  As for Tim Thomas, what a story has he been these past few seasons?  I love the way he plays with so much emotion and genuinely loves the game.  He's got enough wackiness in him to remind you that he's a goalie but just seems like a good guy.  For all the heart he plays with and for proving so many people wrong, Thomas deserves to lift that Cup.
Either way, here's to a good series!  Regardless of who you're cheering for, enjoy hockey at its best!