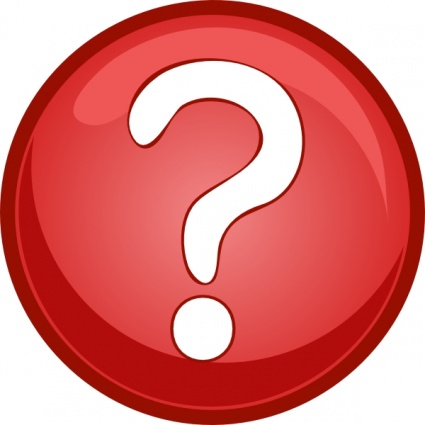 Now that Dave Molinari and Ecklund are done telling us exactly what the Penguins will not be doing, let toss out a few things my sources are telling me the Penguins may actually do.
Due to the injuries that the Penguins have sustained this year to Comrie, Staal, Crosby and Malkin, the team has upwards of $8 million to be able to add players at deadline time.  This is far more than they have ever had going into the deadline and could pretty much land them any player that was being made available.  One of the big problems that many teams are going to be facing come February 28th is that so many teams in the Western Conference still legitimately have a shot at making the playoffs(The difference between 8th place and 14th place is currently only 7 points) that they will be holding onto their players until the last possible minute.  This is going to make for far more buyers than sellers, and you don't need me to explain basic principles of Economics to know what happens when that scenario occurs.Let's begin by taking a look at what the Penguins realistically will need heading into the Playoffs.  You have to figure that by Mid March Crosby and Letestu will both be back.  Along with Jordan Staal and Dustin Jeffrey, that gives the Penguins four Centers, but do you really want to go into the playoffs with two of your pivots being first year players?  A guy like Jason Arnott could fit the bill perfectly as an experienced veteran just like Billy Guerin did a couple of years ago.  Arnott is a UFA at season's end, and I can't imagine he'll be back with NJ next year or that they would be expecting a lot in return for him.
Two other names that I keep hearing being bandied about are Ottawa's Mike Fisher and Florida's Stephen Weiss.
With Fisher, didn't we already try signing the husband of a famous singer that didn't pan out?  Fisher still has two years remaining at $4.2, and for a team that already has three highly paid Centers already wrapped up, I can't see this happening.
The same thing with Stephen Weiss.  He's locked up for two more years at $3.1, and I just can't see the Pens having $27. 5 million tied up in one position for the the next two years.
Wingers.  Why should this year be any different than any other?  Dupuis, Talbot, and Rupp are all UFA's next year while Kennedy is an RFA.  When you throw in Goddard's , Asham's and Comrie's expiring contracts, the Penguins will have a little more latitude to bring in a winger who may possibly still have one more year on a deal whereas they have never wanted to do that in the past.  A list of guy's who fit that bill are
Ales Hemsky – Edmonton – Still has one more year at 4.1
Dustin Penner – Edmonton – Still has one more year at 4.25
Andrew Cogliano – Edmonton – RFA at season's end
Kris Versteeg – Toronto – Still has one more year at 3.1
P.A. Parenteau – Islanders –  UFA after this season
Alex Kovalev (Do we really want to go down that road?) – Senators – UFA after this season
Jakub Voracek – Columbus – RFA at season's end but he would cost big time in a trade
Kristian Huselius – Columbus – Still has one more year at $4.75.  A more likely scenario than Voracek  if Columbus won't be making the playoffs.  The Blue Jackets would love to free up that much salary cap room, and Huselius has shown flashes of being a Top 6 forward at times during his career.
Brad Richards – Dallas – UFA at season's end and only if Dallas were to somehow fall out of the race.  He would cost more than Voracek as the bidding for his services will massive.
There is also some chatter about the Penguins wanting to add a sixth defenseman with some experience and some grit, and the guy who fits that bill the nicest would be Chris Phillips of Ottawa.  He will be a UFA at season's end, but I would feel a lot more comfortable with him on the ice in a tight playoff game than Deryk Engelland or Ben Lovejoy on the ice.  Other possible candidates would be Jan Hejda of Columbus or Radek Martinek of the Islanders.
Where the Penguins might have trouble is that they don't have a significant amount of depth to trade away.  Their only bargaining chips at this point are Jeffrey, Tangradi, Simon Depres, and Nick Johnson.  Beau Bennett is not lible to interest anyone at this point and neither are Philip Samuelsson or Robert Bortuzzo.  For those of you that think any team is going to give the Penguins much for Pascal Dupuis, think again.  The teams that will be sellers at the deadline are usually teams that are rebuilding, and those kinds of teams are looking for three things: draft picks, prospects or players early in their careers who might still pan out.  They are certainly not looking looking for veteran players who are UFA's at the end of the season.  The Penguins only real bargaining chips from players on their active roster are Goligoski, Engelland, Jeffrey and Tangradi.  Can I see a show of hands as to who would like to part with any of those especially after giving Luca Caputi away for nothing last year ?
My guess, having seen Shero operate in the past, is that he'll take a shot at Arnott and Kovalev and give up as little as possible.  Should be an interesting next three weeks.