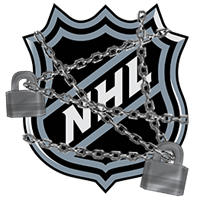 This is by no means the end of the lockout.  This is the starting point for serious negotiations.  Finally.  The league kept saying that it was on the PA to present an offer.  I suspect that the NHL could have presented this offer in June or July and started the season on time, but hoped that the PA would crack.  So don't go celebrating Bettman and the owners and vilifying Donald Fehr and the players just yet.  This offer is still very owner friendly.
So, this is a quick and dirty rundown of the main points of today's NHL offer to the NHLPA, without the PR spin machine, after reading some of the breakdowns and trusted analysts:
50/50 revenue spin with changes in the definition of hockey related revenue
A reduction in entry-level contracts to 2 years with an option for a 2nd 2 year contract to avoid the 3rd year for players they don't think they are developing/producing, essentially adding a year to entry-level contracts
A year would be added to RFA to make it 8 years or age 28, whichever is reach first
Contracts would be restricted to 5 years in length with a maximum increase of 5%
Salary arbitration would no longer be available in the 4th year, but in the 5th year
The CBA would last for 6 years with an option for a 7th year
NHL players playing in AHL would count against the cap
The goal is to start an 82 game season on November 2nd, getting in a week-long training camp, and to play an extra game per week for the first five weeks
The NHLPA is expected to try to get clarification on issues tomorrow and meet with the goal of hopefully presenting a counter offer on Thursday.  No firm deadline has been presented to the NHLPA, though the league has said that things would need to move quickly in order to open the season by November 2nd.  That may not be as big of a concern to the PA as they would rather get the deal right and might be more leery of the condensed schedule.