Oh, I was embarrassed Sunday.  I was extremely embarrassed when the NBC announcers were sticking up for Scotty Hartnell and claiming along with Hartnell that he was getting his hair pulled.  I have never been more embarrassed for the NHL as a sport in my 37 years of watching hockey.
I'm not one to kick my team when they are down so no matter how unpopular it has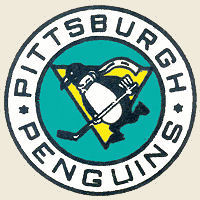 become, I stand by my teams actions on Sunday and will be standing by my hockey team the rest of the way.  I am a Pittsburgh Penguins fan.  I should have probably called this an open letter to Penguins fans.
I feel bad for all of the Penguins fans that have not been a fan long enough to see this kind of hockey played by the Penguins.   What happened on Sunday is a common thing that has been going on in hockey since as long as I can remember.  It most commonly has been referred to as sending a message for the next game.  This is hockey folks, not dancing with the stars.
If the Penguins would have just rolled over and did nothing I would have been extremely embarrassed for the team.  Instead there are two other things that happened on Sunday that were an embarrassment.  One was the Penguins defense. That could be partially but not completely attributed to the Pens losing Letang early, but that would not explain why the defense was horrible the first two games. Another would be the NHL referee's. If you could tell me with a straight face that they did not lose control of the game, you would be wrong.
Early in the game Sidney Crosby did what any good captain of a hockey team would do.  When he knew his team was down, not only in the game but in the series.  He "started something" to get the team going.  This is not something Crosby invented folks.   This has been done for ages by every good hockey captain.  The people that are upset about this should change the channel and watch some Seinfeld re-runs.   The NHL condones fighting, they always have.  If they wanted to get rid of fighting they would eject the fighters and have suspensions for it like the intelligently ran professional leagues do.
Arron Asham should be commended by Penguins fans for what he did sticking up for his team mate not vilified. The biased NBC announcers said over and over again Schenn's hit on Martin was clean, yet if you notice in the box score Schenn got called for charging. If you look at the NHL rule book, charging is NOT a clean hit.
Schenn skated hard about 6 strides and all he had on his mind was trying to eliminate another Penguins defenseman which would have left the Penguins with four. Martin was engaged with another player and what Schenn did was extremely dirty and highly dangerous. For the record the NHL referees did not have there hand up to call a penalty on Schenn until Asham rightfully retaliated.
Which brings up the biggest NHL problem. Players having to police themselves. Policing themselves is a polite way of saying the referees are missing calls.  The Penguins were getting in trouble all game for retaliatory penalties.  Which when you get right down to it the whole idea of a "retaliatory penalty" is idiotic.
Chris Kunitz was called for a slashing at a very critical part of the game.  Kunitz slashed was not a harsh slash it was a slash across the shin pads.  A simple hey don't crosscheck me again slash if you will.  It was something both teams were doing all game.  In my review of the game without even trying I counted four shin pad slashes by the Flyers.   None of which were called, I would venture to bet the Penguins probably had just as many.  Kunitz was just crosschecked in the back and there was no penalty called. If the crosscheck was called in the first place he would not get a "retaliatory penalty"
Did the Penguins get upset with the inability of the refs to make calls?  Yes they did. Did they get upset with the calls the Refs did make?  Yes they did. Will the Pens say the refs were horrible?  No, they get fined by the NHL. Does Anyone remember the imaginary hooking call on Jordan Staal early in the game?  The Flyers scored four powerplay goals.  The Penguins defense on the penalty kill was yes, embarrassing and yes that is what lost the game for them.
It took the Penguins three games to notice that you were allowed to do whatever you wanted to the other team, you just are not allowed to retaliate. For the case in point lets use James Neal.
Neal left his feet and hit Flyers Sean Couturier.  Push come to shove, Neal will say it happened while to avoid him. I personally highly doubt it.  Either way there was no retaliation and no call.  Not to long after Neal goes after a big hit on Giroux. Neal using Schenn's blueprint for charging figured the worst you would get is a charging penalty and chances are Philly gets a "retaliatory Penalty" anyway.  Giroux ducked at the last second and Neal possibly hit him in the head.
Yes, Neal's play on Giroux was a 100% percent dirty play.  Like Schenn did earlier, Neal skated all the way across the ice with only one intent in mind and that was to injure.  If the referees at any point had control of the game this never happens.
The Penguins played a hardcore spirited game.  As a fan of the NHL you need to decide whether you like the scrums or you do not.  There is no fine line.  Just a hint, if you stand up to watch fights and then cheer afterwards, you are a fan of the scrums.  Do you want the players to mix it up or do you want it to become a whiney Scotty Hartnell "he pulled my hair" league.
On a side note: 
I once accidentally supported the NBC announcers after they went after Matt Cooke with pitchforks last year after an elbow to the head of an Islander player. The NHL was going to start cracking down on perpetrators and start dishing out harsh penalties for head shots.  Like Mario Lemieux, I was sold.  Like Mario I was fooled by the NHL.  The NHL decides what they feel is best for the league, not what is best for the players.  If you need proof go on Youtube and watch what Nashville's Weber did a few days ago.  He was fined what would amount to 2 dollars in average Joe money.
Shannahan, the guy who decides fines and suspensions in the NHL wrongly accused Dan Bylsma of sending Adams on the ice to instigate a fight when clearly it was the Flyers who skated up to the Penguins. On top of that the referee's clearly lost control of the game and didn't have a clue (watch the video below).  Because Shannahan is being touted as the village idiot for not suspending Shea Weber I'm sure he is going to take it out on the Pens Asham & Neal today and every so called Penguins fan who has found it fashionable to kick the team while they are down will commend him.
The NBC announcers all game continued to tell a false story and unfortunately Penguins fans, including some veteran fans, ate it up.
  Here are the NBC announcers are saying "Laviolette is composed in this situation"  When Laviolette is telling Berube he wants someone to go after Neal.  Then you can see Berube telling Simmonds.  You can see him say  "He's a loose cannon.  Go after him, engage him don't fight him.  Do you understand"  This is the Flyers team that NBC keeps telling me has a lot of "Class".  Sorry I've never bought it and I'm not buying it now.
There is still hockey left to be played.  The team is not dead yet.  Is there anyone other than me standing with our team?
.