The 3rd Annual Paul J. Sciullo II Memorial Alumni Game will be held at McKnight Center (Shadyside Academy) in Fox Chapel on Saturday, February 18 from 6-9 PM. Paul was one of three Pittsburgh Police officers tragically slain on April 4, 2009.
The event will feature two games in honor of our fallen hero—Central Catholic 1972-1999 Alumni Team vs. Pittsburgh Police Icemen, and Central Catholic 2000's Alumni Team vs. Central Catholic Varsity Hockey Team.
Tickets can be purchased at the door. A silent auction will be held as well. If you would like to donate a sports memorabilia item for the silent auction, please contact Kevin Acklin at KAcklin@LeechTishman.com.
All of the proceeds from this very worthy event will go directly to the Central Catholic Ice Hockey Program.
*Be sure to check out Rick Buker's books,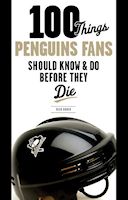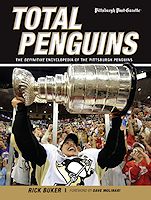 available at TriumphBooks.com, Amazon.com, and BarnesandNoble.com