The sale of the Wheeling Nailers has Johnstown wondering if the War Memorial will have a tenant next year.   JLPens, from our PenguinPoop Johnstown office has filed this report:
It's that time of the year again for revolving door Minor League Franchises.  Have a couple of updates for you.  First the Wheeling Nailers are now up for sale, which of course has a direct impact on the Penguins/Wilkes Barre.  We know the Pens like to use their system throughout their minor league teams as well to make any up and down movement as seamless as possible.  With all the injuries the last couple of years, the Baby Pens have certainly benefited from the Nailer's.  The Brooks Brother's want to devote their time to their AHL team, as they are moving into a new arena Should the Brooks Brother's not find a buyer, then the arena will go dark, and the Pens will lose an affiliate.  The good news for Wheeling though is there are some potential buyers.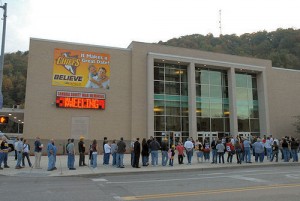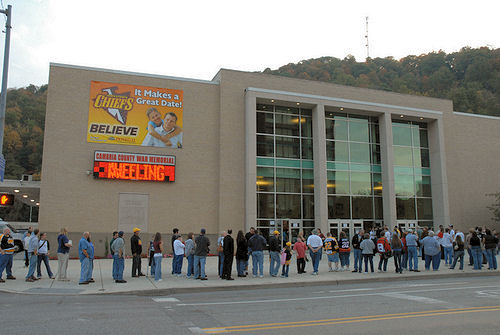 As for the hybrid Hockey schedule that includes 10 games here in Johnstown, my guess is this will be the last year of that.  The crowds have not gotten any bigger and there's just not the enthusiasm you would see if it was a team we could call our own.  I would think if there are new owner's they'll pull the plug on this.  The Brooks Brother's being from Westmoreland County had more of an interest in keeping Hockey alive here.  The good news is, there are other options, the most intriguing being the NAHL.  The Tier ll junior league has a potential group that includes former popular Chief Rick Boyd.  There are also 4 other leagues interested included the second year Federal Hockey League.  These leagues appear to make much better business sense for this market than the ECHL, which pretty much outgrew the Johnstown market 15 years ago.  The only question would be if Junior Hockey would fly here.  Considering the success Erie has had making the transition, I'm thinking it would.