Few players have overcome greater obstacles to play in the NHL than former Penguin Mikolaj Nicholas "Nick" Harbaruk. Born in Nazi-occupied Drohiczyn, Poland on August 16, 1943, Harbaruk escaped his war-torn country as a young boy and settled in Toronto with his family.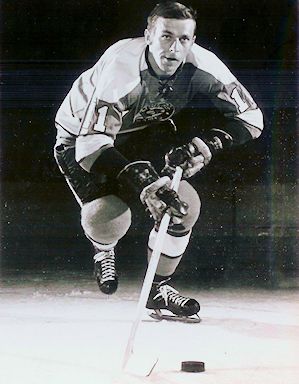 Nick quickly adapted to his new home. Like most Canadian youths, he developed a passion for hockey. At age 17 he joined the local Toronto Marlboros Junior A team and earned a reputation for solid two-way play. Harbaruk even received an introduction to pro hockey—and the "Steel City"—during the 1961-62 season when he was loaned to the Pittsburgh Hornets for one game.
After helping the Marlboros capture the Memorial Cup in 1964, Harbaruk was assigned to the Tulsa Oilers of the Central League by the Toronto Maple Leafs, who held his pro rights. The sturdy right wing skated for five seasons for the Oilers and averaged 21 goals and 54 points per year, very respectable totals during the pre-expansion era.
However, Nick nearly sabotaged his chances at an NHL career when he refused a promotion to the AHL, electing to remain with the Oilers. Making the most of his extended stay in the Midwest, he met his wife, Nancy, and earned a degree in economics from Tulsa University.
Opportunity knocked a second time for Harbaruk during the summer of 1969. After his rights were transferred to Vancouver of the WHL, the Penguins claimed him in the Intra-League Draft.
The 26-year-old rookie quickly established himself as a rugged and determined checker. Known primarily for his defensive work, Harbaruk had a strong postseason in 1970. He struck for three goals in 10 games, including the game-winner during the Penguins' first-ever playoff game against Oakland.
"It was the sixth best goal I ever scored," he recalled with a smile.
Harbaruk enjoyed his finest season for the Pens in 1970-71. In addition to scoring 13 goals, the 6'0", 195-pounder emerged as one of the team's protectors, taking on opposing toughies such as Dennis Hextall and Gilles Marotte. Over the next two seasons Nick notched 22 goals while playing his steady, close-checking game. One of the Pens' top penalty-killers, No. 11 also saw spot duty on the power-play.
Following four solid seasons in Pittsburgh, GM Jack Riley dealt Harbaruk to archrival St. Louis on October 4, 1973 for goalie Bob Johnson. After a brief stay with the Blues he signed with Indianapolis of WHA. Flashing his minor-league scoring touch, Nick registered back-to-back 20-goal seasons for the Racers.
Upon hanging up his skates, Harbaruk returned to Toronto and enjoyed a highly successful run as coach of the Seneca College hockey team, earning him an induction into the OCAA Hall of Fame in 2005.
Sadly, Nick passed away on March 10, 2011 following a courageous battle with bone cancer.
*Be sure to check out Rick Buker's books,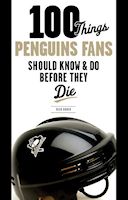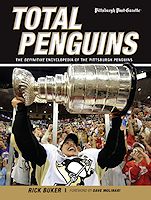 available at TriumphBooks.com, Amazon.com, and BarnesandNoble.com