Yesterday morning Ray Shero had eight active defensemen on his roster and one defenseman, Kris Letang, on Injured Reserve.  In between then and now defenseman Simon Despres was returned to the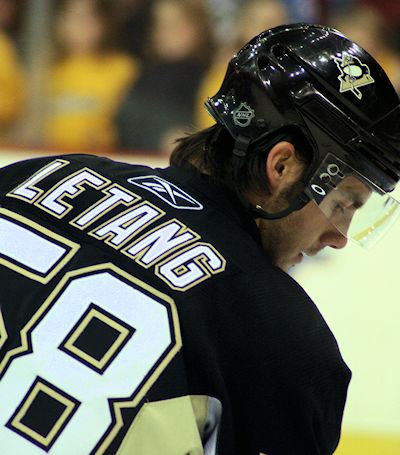 WBS Penguins, Kris Letang was taken off IR, Robert Bortuzzo was sent down to the WBS Penguins for "conditioning assignment",  Kris Letang is back on IR for 7 to 10 days this time with a broken foot and  Simon Despres was recalled back from the WBS Penguins.  Oh, and did I mention that in the middle of all this, newly acquired defenseman Doug Murray just rolled into town?
Shero said this about the nine Penguins defenseman "The guys that are here right now are the guys, in my opinion, who are going to  be here April 3 when you can expand the rosters,"  His plans was to make a few procedural moves then have them all back when the team's roster becomes unlimited on April 3rd.
Finding a "loophole" 13.8 to send Bortuzzo on "conditioning assignment" was pure genius.  It was obvious with Bortuzzo being a healthy scratch for the last 4 weeks that he was unable to break into coach Bylsma's top 6 Penguins defensemen.  This "loophole"  has given Ray Shero a little breathing room and will allow for the Penguins not only to have the quality reserve defenseman on the roster they would like, but also if Evgeni Malkin is ready to return before April 3rd they won't need to make any more "procedural" moves.