It didn't take Penguins general manager Ray Shero long to wrap up his summer's work. During the four short weeks that passed since the black and gold bowed to Boston in the Conference Finals, he resolved virtually all of the team's looming personnel issues and laid the foundation for the upcoming campaign.
Here's a quick review of Shero's moves:
June 12—Signed coach Dan Bylsma to a two-year extension.
June 13—Signed center Evgeni Malkin to an eight-year, $76 million extension.
June 24—Traded defenseman Alex Grant to Anaheim for left wing Harry Zolnierczyk.
June 27—Signed left wing Chris Kunitz to a three-year, $11.55 million extension.
June 30—Traded right wing Tyler Kennedy to San Jose for a second-round choice in the 2013 Entry Draft.
July 2—Signed defenseman Kris Letang to an eight-year, $58 million extension.
July 2—Signed right wing Pascal Dupuis to a new four-year, $15 million deal.
July 5—Signed right wing Craig Adams to a two-year, $1.35 million deal.
July 5—Signed former Pens defenseman Rob Scuderi to a four-year, $13.5 million deal.
Shero let third-line standout Matt Cooke walk (No. 24 joined ex-Pens assistant Mike Yeo in Minnesota). While the club will miss "Cookie's" grit, smarts and drive—not to mention his penalty killing—he'd become a marked man in recent seasons.
Likewise, the Pens GM didn't pursue any of the high-profile free agents—Jarome Iginla, Brenden Morrow, and Douglas Murray—he imported during the 2013 stretch run. Iginla, who signed an incentive-laden deal with Boston, never found his niche in the 'Burgh.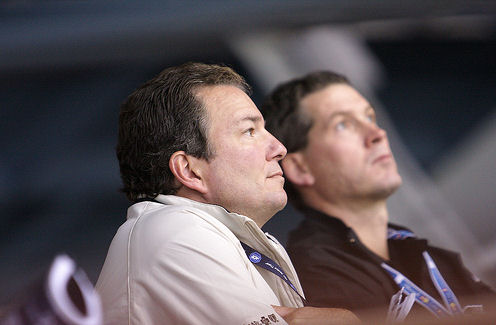 So where does this leave the Penguins? Cap issues aside, in remarkably good shape. With Malkin, Dupuis and Kunitz in tow, the top two lines are set. Scuderi will partner with Letang to form what promises to be a highly effective defense pairing. Bylsma should be able to craft a capable, high-energy fourth line from the likes of Adams, Tanner Glass, Joe Vitale and Zolnierczyk. The new-look third line—which likely will feature Brandon Sutter centering for fellow ex-Hurricane Jussi Jokinen and restricted free agent Dustin Jeffrey—could be a pleasant surprise.
Indeed, the biggest question mark is in goal, where Marc-Andre Fleury must prove he's a legit starter in the wake of another playoff meltdown. Still, thanks to Shero's boldness, the Pens' outlook is good for the coming season—and beyond.
*Be sure to check out Rick Buker's books,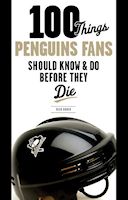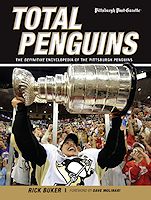 available at TriumphBooks.com, Amazon.com, and BarnesandNoble.com