I hate the Yankees. They and their talent acquisition model represent everything wrong with America today. I hate the concept of buying talent with no regard for team chemistry in order to try to get whatever trophy awaits you and your overpayed superteam.
If the Penguins rent Jarome Iginla and end up going the distance, it will turn that sweet sip from Lord Stanley's cup more than a little vinegary. Pittsburgh has an incredible team right now. The Pens offensive firepower is almost unmatched, and Brenden Morrow has added an important missing piece to complement the lines Bylsma already put out there. The defense has been arguably suspect at times, but Doug Murray has shored that up. Iginla isn't needed, and would just be throwing money at talent because talent is available.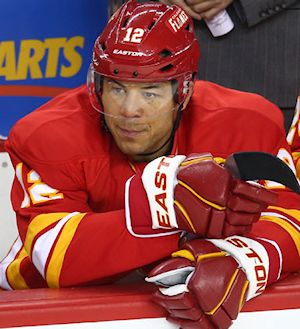 There are upsides and downsides to acquiring Iginla. Upside – he is crazy good. Downside – his presence will seriously shake up a system that is already firing on all cylinders. Upside – the Pens become the most threatening team in the NHL. Downside – the Pens become the most threatening team in the NHL for a few months and lose who knows what in potential long-term talent.
There is plenty more back and forth, but the bottom line for me is that the Penguins do not need Iginla to make a deep run in the playoffs or win the Cup this year. Maybe it's the traditionalist in me, but the Pens need to win it with the core team that got us here. Don't buy the Stanley Cup, Ray. Don't be the Yankees.