Contact Pittsburgh International Airport and have them clear the runways. Better warn NHL scoring leader Sidney Crosby to step aside, too. There's a new jumbo jet cruising down the tarmac and it's about to take flight. It's called "Air Malkin."
Although my intro may be a bit clunky, I can assure you there's nothing hokey about Evgeni Malkin's dramatic resurgence. Following a ho-hum October (10 points in 13 games) Geno's shifted into overdrive. Since November 1 he's been on fire, piling up 25 points in 15 games. Along the way he rediscovered his Midas touch, potting four goals over the last six contests to snap a disturbing 15-game goalless skein.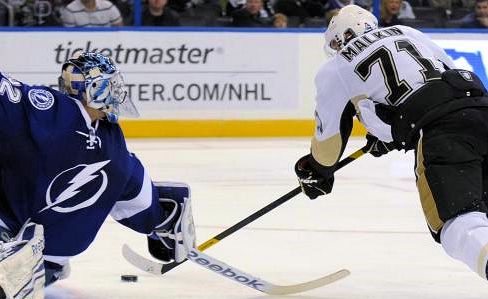 So what gives? How did Malkin suddenly transform from scoring dud into super stud?
No. 71 is quick to cite linemate James Neal's return from a strained oblique as the key reason for his spike in production.
"Thanks to [Neal]," Malkin said with typical modesty. "He came back, and I started playing a little bit better."
It certainly doesn't hurt to have a sniper of Neal's pedigree serving as your triggerman. But the underlying reason for Geno's rebirth is his improved approach. Unlike last season when injuries, poor puck management and undisciplined play conspired to knock the Magnitogorsk native from his lofty perch as the game's finest player, the rangy Russian's given a solid effort from Day One. He's been especially good at working both ends of the ice, which earned the praise of Pens skipper Dan Bylsma following a 3-2 victory over Boston on October 30.
"That was Evgeni's best game of the year," Bylsma said afterward. "He was dominant. He stripped pucks, got great chances. He was great down low. I thought he kept his cool as well when they came after him a couple of times and [was] real focused in how he played the game."
Now the renewed commitment and extra perspiration are reaping significant dividends on the score sheet as well.
"You could tell he was just about to bust out earlier in the season," teammate Matt Niskanen said following Malkin's dazzling four-point effort against Florida on November 30. "He's just working so hard. It was a matter of time. He just has that ability to take over."
*Be sure to check out Rick Buker's books,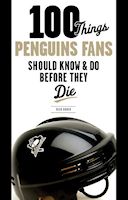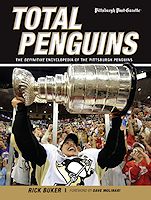 available at TriumphBooks.com, Amazon.com, and BarnesandNoble.com