As a hockey fan who's grown disenchanted with the Pittsburgh Penguins' erratic team defense—particularly during the playoffs—I've often wished the Pens could figure a way to implant a Michel Therrien chip into Dan Bylsma's noggin. Then the black and gold would have the best of both worlds—an upbeat, popular coach who could instill in his troops a sense of defensive structure and accountability.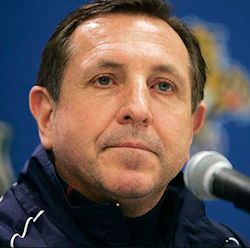 Of course, such a surgical procedure doesn't exist (or isn't covered under major medical plans). So Penguins GM Ray Shero did the next best thing. On August 9 he hired an assistant coach who boasts an established pedigree in the finer points of defensive hockey.
To say Jacques Martin has an impressive resume is an understatement. Not only has the 59-year-old native of St. Pascal, Ontario, served as a head coach for four NHL clubs (St. Louis, Ottawa, Florida, and Montreal), but he's racked up an impressive 613 regular-season victories and a .551 points percentage to boot.
While it's unclear whether Martin will work the bench during games with Bylsma and fellow assistants Tony Granato and Todd Reirden or perhaps serve as a spotter from the press box, there's little doubt about why he was brought in.
"Two years ago, we didn't like what happened with our team and how we played defense and what happened to us in playoffs against Philadelphia," Bylsma told Nick Veronica of the Pittsburgh Post-Gazette. "So we always looked to get better in certain areas. We've been looking and wanted to add another assistant coach to our team for a number of years. But it wasn't just any person, it wasn't just any coach."
As the Penguins know all too well, Martin-coached teams have enjoyed a reputation for defensive excellence. During the 2010 Eastern Conference Semifinals the former Jack Adams Award winner utilized a lane-clogging 1-2-2 scheme to lead the Canadiens to a stunning upset over the defending Cup champs.
Does this mean the Pens will instantly be transformed from offensive powerhouse into "New Jersey on the Mon?" Hardly. But Shero and Co. hope Martin's teaching and input will promote a healthier balance between the team's offensive and defensive play (a hallmark of the '09 Cup champs). His seasoned eye may help with the development of promising young defensemen such as Robert Bortuzzo and Simon Despres as well.
"It's such an exciting opportunity to come to Pittsburgh and work with Dan, Tony, and Todd," Martin said. "The expectations are always high for the Penguins, but I look forward to the challenge and to helping Dan and his staff in any way possible."
*Be sure to check out Rick Buker's books,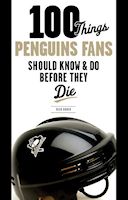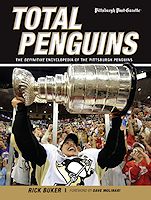 available at TriumphBooks.com, Amazon.com, and BarnesandNoble.com