It's safe to say the Penguins have endured more than their share of hardship this year. With key performers such as Paul Martin and Rob Scuderi dropping like flies, the black and gold ranked fourth in the NHL with 161 man-games lost to injury as of December 15—a staggering total at this stage of the season.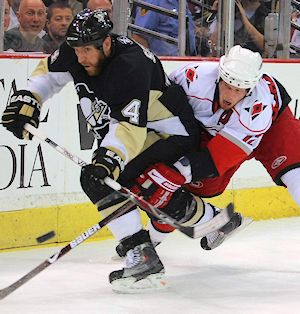 While it's never a good thing for players to suffer injuries, the virtual plague of misfortune may—in a roundabout way—have an upside.
All of the players summoned from Wilkes-Barre/Scranton have acquitted themselves well. Some have been downright terrific. Rangy defenseman Simon Despres has looked right at home logging top-pairing minutes. Highly regarded Brian Dumoulin, a finalist for the Hobey Baker Award in 2011-12, was solid in his first two games. Philip Samuelsson—son of Penguins legend Ulf Samuelsson—was cool and steady in his NHL debut.
Up front, Jayson Megna's been a revelation with his blazing speed and timely scoring. Ditto sparkplug Chris Conner with his non-stop hustle. Imitating announcer Mike Lange's proverbial bulldozer in a construction yard, Zach Sill's hit anything that moves. Speedy ex-Flyer Harry Zolnierczyk hasn't looked the least bit out of place during a pair of cameos. Brian Gibbons and Andrew Ebbett (broken ankle) performed ably when called upon.
Let's not forget backup goalie Jeff Zatkoff, who'd surely be stopping pucks for the Baby Pens had veteran Tomas Vokoun not suffered a blood clot in training camp.
Along with gaining valuable NHL experience, the newcomers have instilled a hunger and drive that was lacking from the Penguins' mix earlier in the season. They just might provide GM Ray Shero with some added flexibility come the trade deadline, too.
*Be sure to check out Rick Buker's books,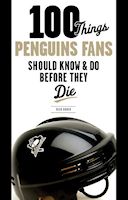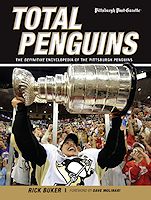 available at TriumphBooks.com, Amazon.com, and BarnesandNoble.com