… the Penguins remind me an awful lot of last season's Stanley Cup winners, the Chicago Blackhawks. They're playing with the same mix of speed, skill and grit, not to mention confidence, focus and desire.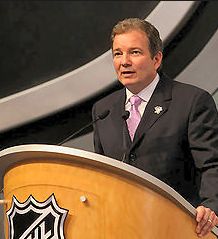 … Ray Shero should win his second straight General Manager of the Year award. Not only did the wily GM keep the team's talented core intact, but he somehow wedged key free agents Rob Scuderi and Chuck Kobasew under the salary cap.
… Scuderi has filled the role of shutdown defenseman as easily as one slides into a comfortable pair of old slippers. Perhaps Scuds will be the missing "Piece" to the Pens' Stanley Cup puzzle.
… how good has Matt Niskanen been? Six points in seven games and a plus-10 … wow. Kudos to Shero for not trading the Minnesota native as everyone predicted.
… new assistant coach Jacques Martin's impact is evident. The Pens appear to be much more structured and composed in their own end. Heck, they're even playing a left-wing lock. Another brilliant addition by Shero.
… credit coach Dan Bylsma for blending Martin's emphasis on defense with the black-and-gold's puck-possession style.
… Marc-Andre Fleury seems reborn between the pipes. Five months ago he appeared to be a broken goalie. Thus far, Flower's been cool, calm and collected … and ultra-effective. An assist goes to new goaltending coach Mike Bales.
*Be sure to check out Rick Buker's books,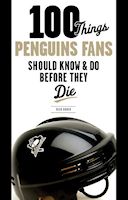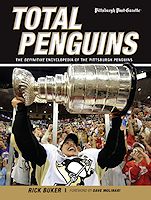 available at TriumphBooks.com, Amazon.com, and BarnesandNoble.com