Perform a quick scan of Pittsburgh Penguins statistics and you'll notice a surprising number. Perched atop the list in plus/minus rating is Matt Niskanen. The same Matt Niskanen who most experts felt would be dealt over the past summer to clear salary cap space.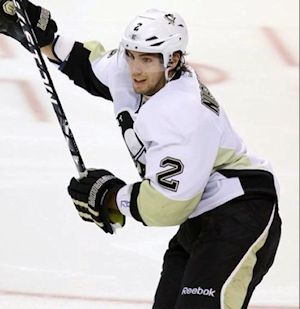 If ever there was a player who epitomized the mantra of the late comedian Rodney Dangerfield, it's Niskanen. Indeed, the comic's famous catchphrase—"I don't get no respect"—could easily apply to the Virginia, Minnesota native.
A first-round pick of Dallas in 2005, Matt performed ably for the Stars during his first two NHL seasons. However, for reasons that weren't entirely clear, he fell into disfavor with hardline coach Marc Crawford. With his ice time and confidence plummeting, Niskanen was rescued from the scrap heap by Ray Shero in 2011. Given a new lease on life, the smooth skating defenseman seized the opportunity and revived his career.
"I got it going the right way in my first full training camp here," he said. "I went from a player who was wondering if he was going to be able to stick around in the league for much longer to [where] I think I'm a reliable, everyday defenseman."
Niskanen hit another speed bump in 2013 when he endured a subpar postseason. He was bloodied in a fight with Kyle Okposo during Game 2 of the opening round, an incident that proved both an inspiration and turning point for the underdog Islanders. Paired with the massive but immobile Douglas Murray, Niskanen often was forced to cover virtually the entire defensive zone singlehanded, which contributed to his team-worst minus-4 rating.
Fortunately, Shero recognized the Niskanen-Murray combo was a poor fit. Rather than deal the 6'0" 209-pounder as conventional wisdom dictated, the Pens' GM kept him. Now the black and gold is reaping the benefits. Averaging nearly 19 minutes of ice time per game, Niskanen has reestablished himself as a versatile and valuable performer.
Sometimes it's the trades you don't make that turn out to be the best ones.
*Be sure to check out Rick Buker's books,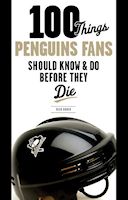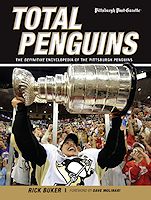 available at TriumphBooks.com, Amazon.com, and BarnesandNoble.com