With all due respect to Jarome Iginla, Jussi Jokinen, and Douglas Murray, my favorite Penguins acquisition at the 2013 trade deadline was Brenden Morrow.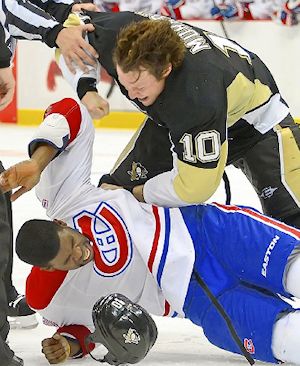 Call me old school, but ever since "Scary" Gary Roberts left the 'Burgh during the summer of 2008 I've felt the Pens have lacked a certain element. Call it "functional snarl," if you will. I knew the 34-year-old Morrow might be just the guy to supply it.
One look at the 6'0", 205-pounder's battle-scarred mug tells you all you need to know about his game. Morrow's a human buzz-saw who seems to go out of his way to get up close and personal with the enemy. In front of the opposing net he's a virtual Tasmanian Devil on skates—whacking and hacking for every inch of available space.
Given his age and abrasive style of play—not to mention his declining numbers over the past couple of seasons—I wasn't sure how much juice the native of Carlyle, Saskatchewan had left. When he was held without a point in his first four games wearing the black and gold I began to sweat. After all, the Pens gave up highly touted prospect Joe Morrow to acquire the hard-nosed winger.
I needn't have worried. After picking up an assist during a loss to the Rangers on April 3, the former Dallas captain's been on fire. Over a 10-game span he's racked up five goals and 12 points—including back-to-back two-goal games.
If his recent play is any indication, Morrow figures to be a key contributor in the postseason, when he'll most likely skate alongside Brandon Sutter and Matt Cooke on what promises to be a potent third line. And his leadership and drive will prove invaluable during what, hopefully, will be a long and eventful playoff run.
*Be sure to check out Rick Buker's books,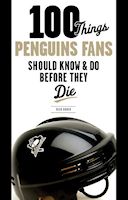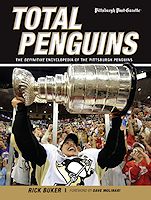 available at TriumphBooks.com, Amazon.com, and BarnesandNoble.com