When Pittsburgh Penguins GM Ray Shero selected defenseman Olli Maatta with the 22nd overall pick at the 2012 Entry Draft, it's safe to say he was expecting good things from the London Knights star. He just wasn't expecting them so soon.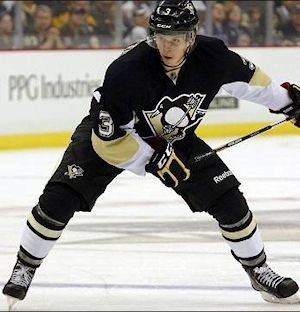 Following a solid 2012-13 season in junior, the 19-year-old native of Jyvaskyla, Finland wasted little time establishing himself during training camp. Maatta's steady, confident play propelled him past the club's other defensive hopefuls—Simon Despres, Scott Harrington, and Derrick Pouliot—and landed him a spot in the Penguins' lineup.
"He earned more opportunity with his play in exhibition games in training camp," coach Dan Bylsma said. "You see the kind of defenseman he is, how he can skate, how he can defend, and then how he can play with the puck, move the puck out of trouble, execute up ice."
No. 3 continued to turn heads as the season got under way. In only his eighth NHL contest Maatta jumped into the play at a crucial moment and zipped a Chris Kunitz rebound past Vancouver goalie Roberto Luongo for a game-tying goal.
"It was a good play, a three-on-two, by Sid [Crosby] and [Kunitz], and I just tapped it in," Maatta said of his first NHL tally. "When you have a three-on-two, you are just trying to [join] the rush. That's part of being a defenseman."
This isn't the first time in recent memory a teenager has wowed the Penguins' brass. Despres nearly stuck with the black and gold in 2010 following an exceptionally strong training camp. Ditto slick passing Joe Morrow in 2011.
But Maatta's preternatural maturity and poise separated him from the pack and earned him an extended stay. When faced with the decision to return the 6'2" 206-pounder to London after his ninth NHL game or keep him (thus activating his entry-level contract) the Pens chose the latter.
Needless to say, the youngster is thrilled with the decision. So, for that "maatta," are the Penguins.
*Be sure to check out Rick Buker's books,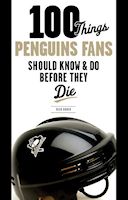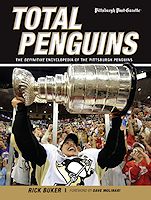 available at TriumphBooks.com, Amazon.com, and BarnesandNoble.com