Say this about Penguins GM Ray Shero. He sure doesn't wait for an invitation to join the party.
In a pair of bold moves that preempted the NHL's April 3 trade deadline by over a week, Shero acquired two missing pieces to the Pens' Stanley Cup puzzle. On Sunday he swapped defensive prospect Joe Morrow and a 5th round pick in the 2013 Entry Draft to Dallas for veteran forward and former Stars captain Brenden Morrow (no relation) and a 3rd round pick. Monday he swung his second deal in as many days, shipping a pair of draft picks to San Jose for burly stay-at-home defenseman Douglas Murray.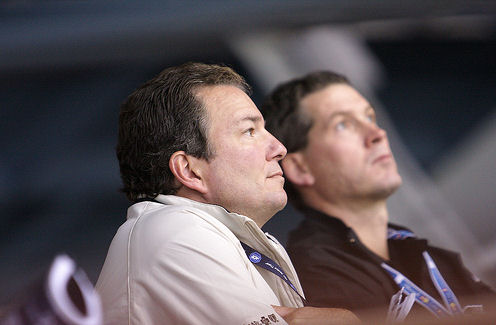 Built like a road-grader at 6'3" and 245 pounds, the shot-blocking 33-year-old Swede promises to keep the slot in front of goalie Marc-Andre Fleury free of traffic. The addition of Morrow—who scored 33 goals two seasons ago—gives the Pens a power forward and leader in the mold of Bill Guerin and Gary Roberts.
While the wear and tear of battling in the NHL's trenches for over a decade have taken a toll on Morrow, the Pens are hoping he has enough juice left to produce offensively while providing the emotional drive needed to fuel a Cup run—much as Guerin did in 2009.
"I want to win the Stanley Cup," he said. "I've seen them [the Pens] play and played against them. I like the compete they have. I want to be a piece of the puzzle."
Following an exceptionally strong training camp two seasons ago Joe Morrow was regarded as the crown jewel in the Penguins' farm system. However, some of the luster dimmed as the former No. 1 pick endured an uneven season at Wilkes-Barre (15 points, minus-7 in 57 games). The fact that the Pens are well stocked with young defensemen helped make dealing the first-year pro more palatable.
"It's a position of strength for our team," Shero said. "Everyone knows we have drafted a number of quality defensemen."
*Be sure to check out Rick Buker's books,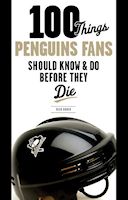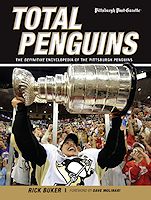 available at TriumphBooks.com, Amazon.com, and BarnesandNoble.com