More than any Penguins' defeat in recent memory, last night's gut-wrenching 3-2 loss at the hands of the Big, Bad Bruins at TD Garden left a bad taste in my mouth and set off a tidal wave of emotions.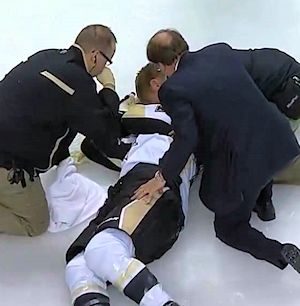 It wasn't so much that the Penguins lost as how they lost. After giving a valiant effort for 58 emotionally charged minutes, they leaked for two inglorious goals during the final 1:22 to come up empty. That, combined with Shawn Thornton's vicious (but not totally unprovoked) attack on Brooks Orpik, made me feel like putting my foot through my flat screen TV.
In a nutshell, the larger, tougher Bruins beat the Penguins up and wore them down. That's because GM Ray Shero and coach Dan Bylsma have constructed a team that's more suited for a speed-skating event than the rigors of NHL hockey. How else do you explain the enduring presence of munchkins like Brian Gibbons, Andrew Ebbett, and Chris Conner on the woefully undersized third line?
The only way the Pens can effectively compete against clubs like Boston is to get bigger, stronger and a little meaner. I know it seems like I'm picking on the guy, but they don't need a mighty mite like Conner playing a prominent role, no matter how fast he skates or how hard he tries. The Penguins must get closer to the mix of players they had a few seasons ago, when they could counter a Thornton with a Mike Rupp.
If Shero can't identify a player or two who combine size and toughness with a modicum of ability (a rare commodity in the organization), then he needs to call up heavyweight Pierre-Luc Letourneau-Leblond and dress "P-L3" against physical teams like Boston and Toronto—at least until Tanner Glass returns.
The Pens already have an enforcer in Deryk Engelland, you say? While I greatly admire Deryk's toughness, courage, and team-first attitude, his presence wasn't nearly enough to prevent the Bruins from chopping a physically overmatched Penguins team down to size over the course of 60 minutes.
Think all this is going to change come playoff time and the Pens are going to just glide past Boston? Think again. The Bruins are bigger, tougher, more aggressive, and damn near as skilled. They have our number and they know it.
This ain't the Ice Follies. Shero needs to stop gulping Bylsma's "speed first and everything else be damned" Kool-Aid and work to fill in the missing pieces.
*Be sure to check out Rick Buker's books,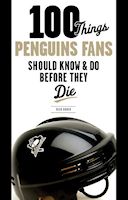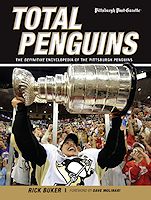 available at TriumphBooks.com, Amazon.com, and BarnesandNoble.com