There is an awesome crowd this afternoon at the NCAA 2013 Frozen Fest here at the Consol Energy Center home of the Pittsburgh Penguins.  While we are not sure who the genius is that scheduled the out of town Penguins' games this weekend at the same time as the tournament, we are all very happy to own DVR's.  Aside from PenguinPoop's Champ Kind having to tell the MC that he was pronouncing Consol wrong, the rest of the "Fest"  is quite something to see.  The people watching is amazing as the fans themselves show their team support.  Some of the fans wore hockey helmets.   PenguinPoop's Coach Bombay and Champ Kind will be photo blogging the entire weekend's activities.  We will post all of the pictures right here!
Click on the picture to enlarge.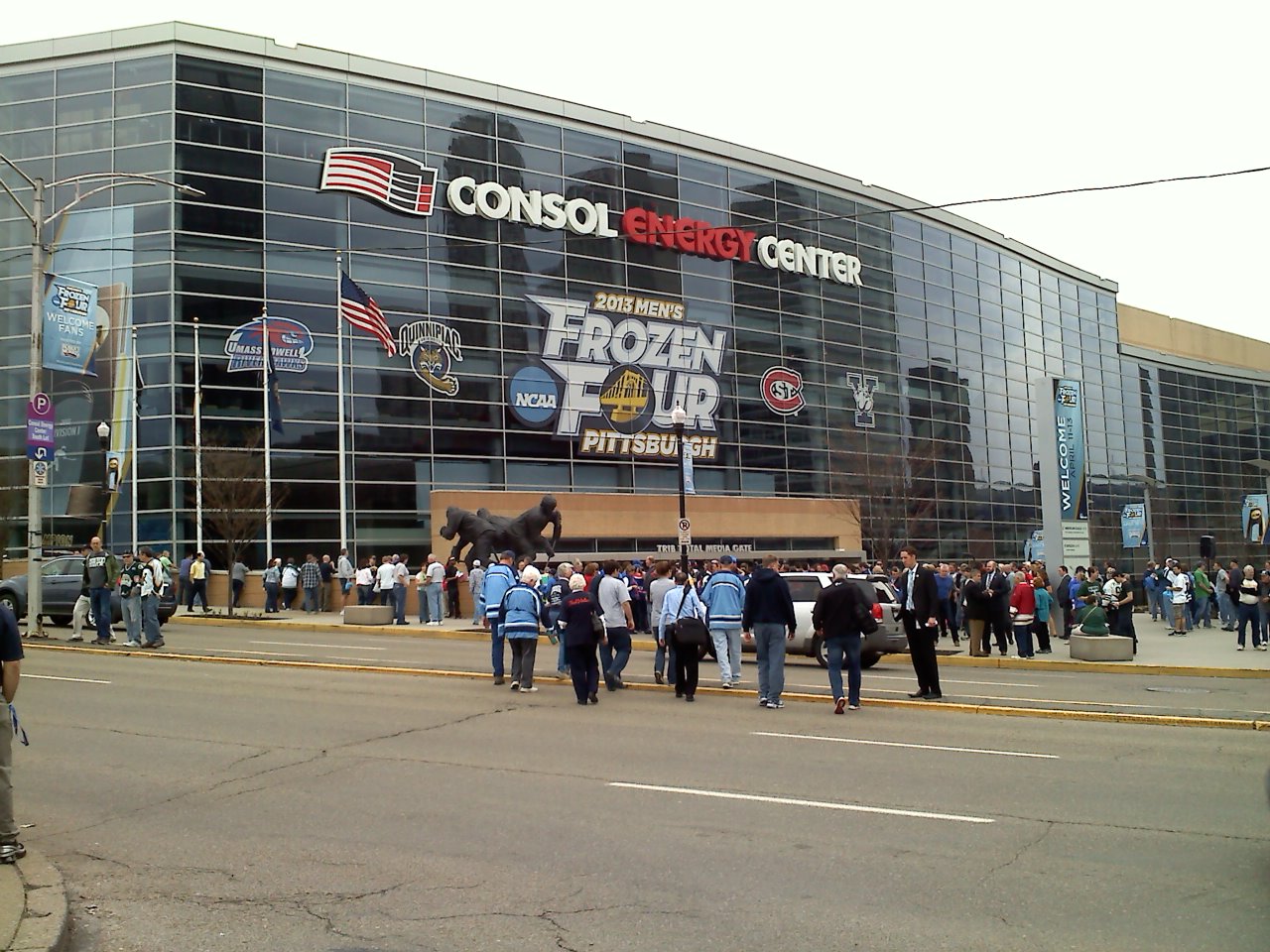 Console Energy Center all decked out.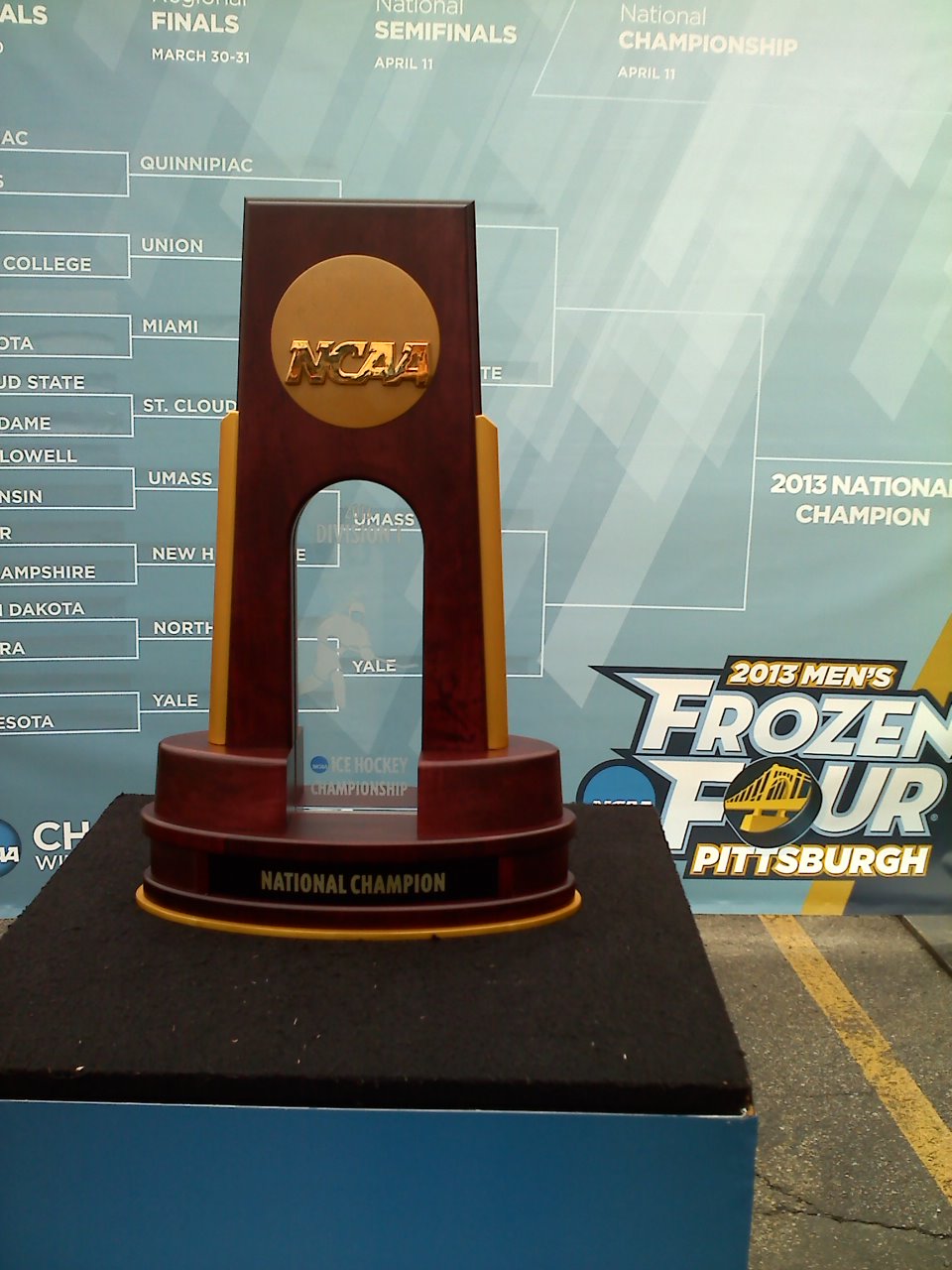 NCAA Frozen Four National Champion Trophy. (The person running the stand thought that the silver Capital One trophy pictured below was the trophy they hand out.)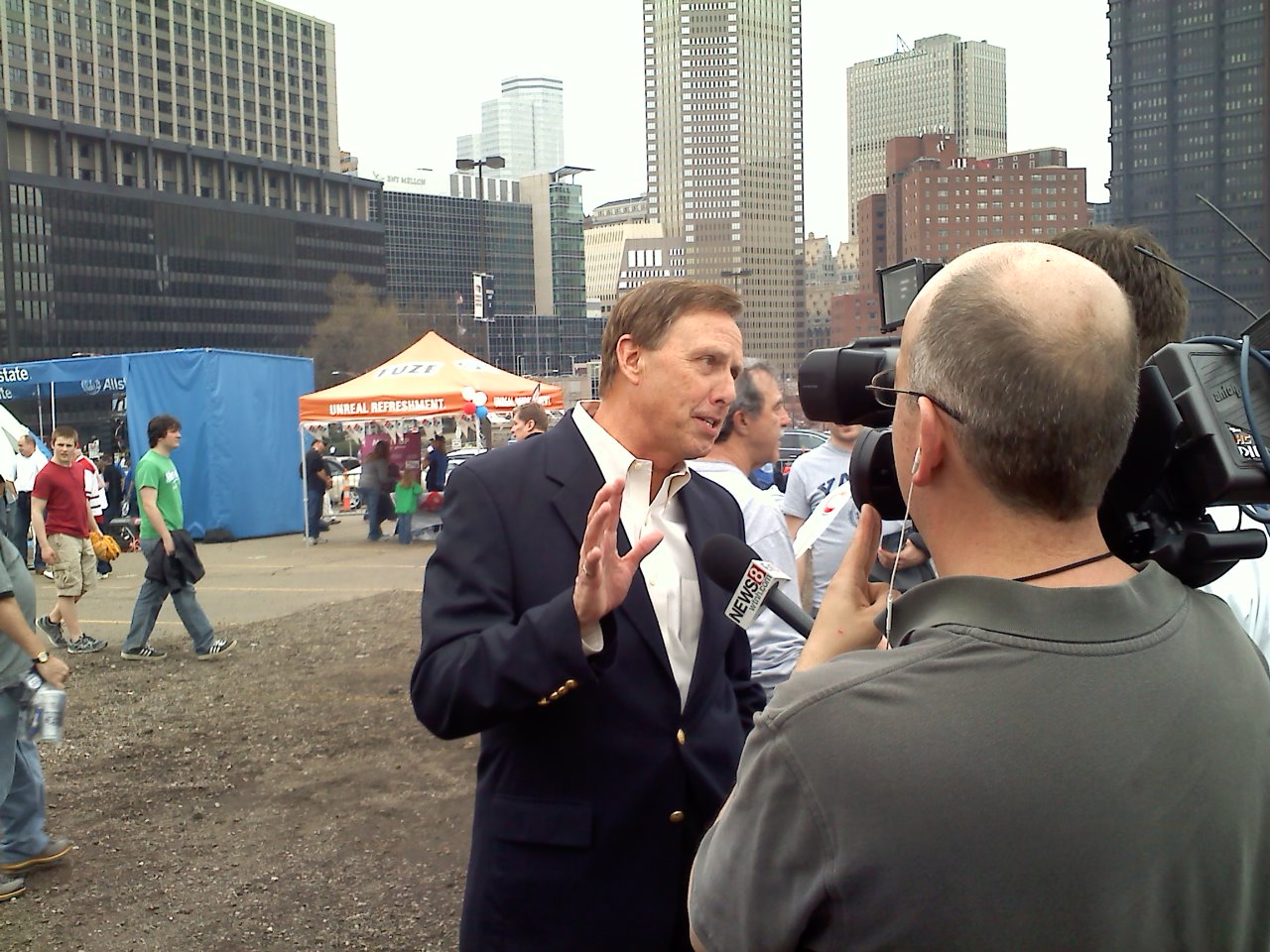 President John Lahey of Quinnipiac University took the time out to speak to PenguinPoop's Champ Kind.  Lahey told Champ He was thrilled to be here.  The people of Pittsburgh couldn't be nicer.  He couldn't wait to see the new state of the art facility.  Lahey was also surprised to find out that he was standing where the old facility stood. The Civic Arena.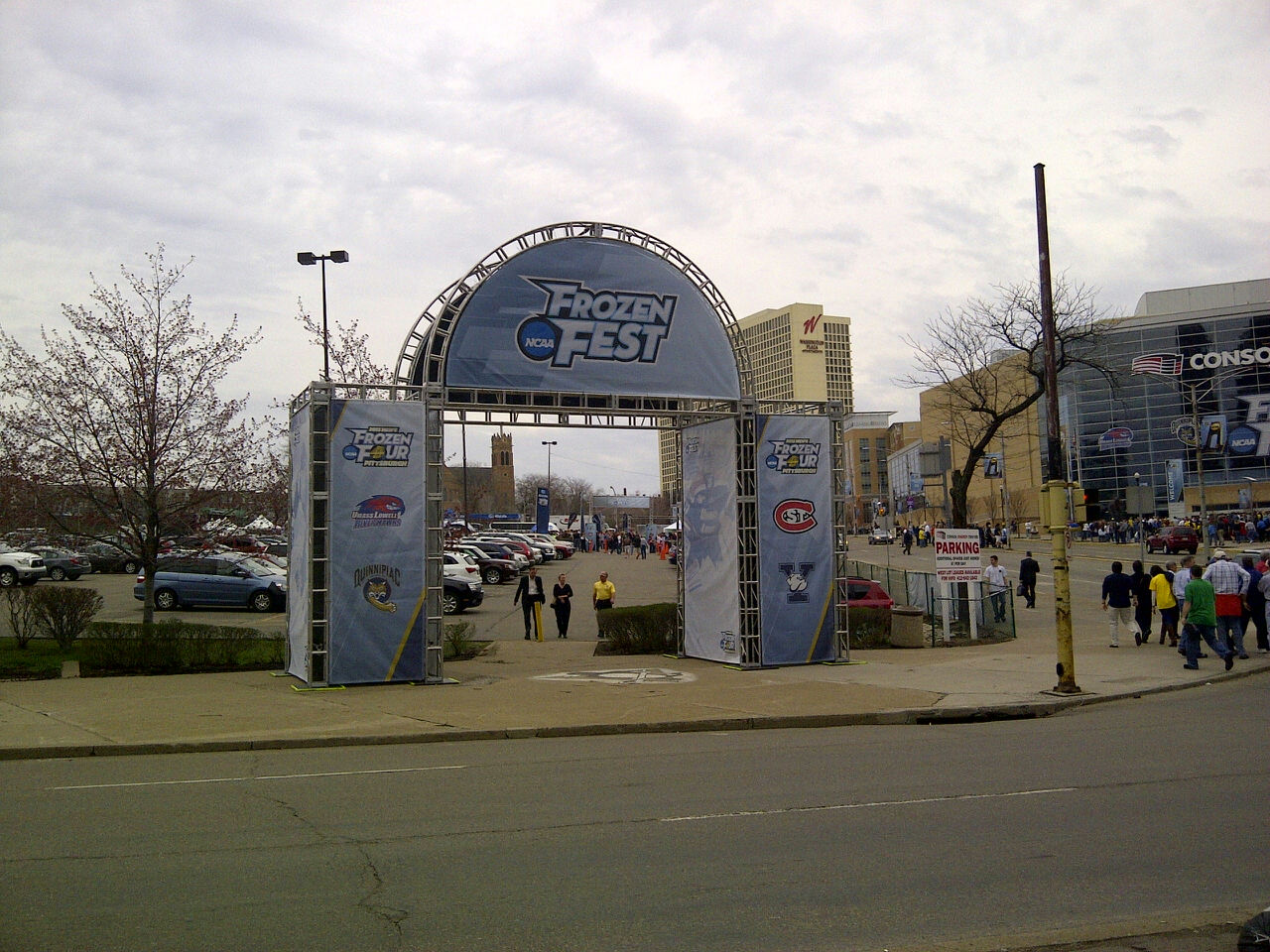 Entrance to Frozen Fest.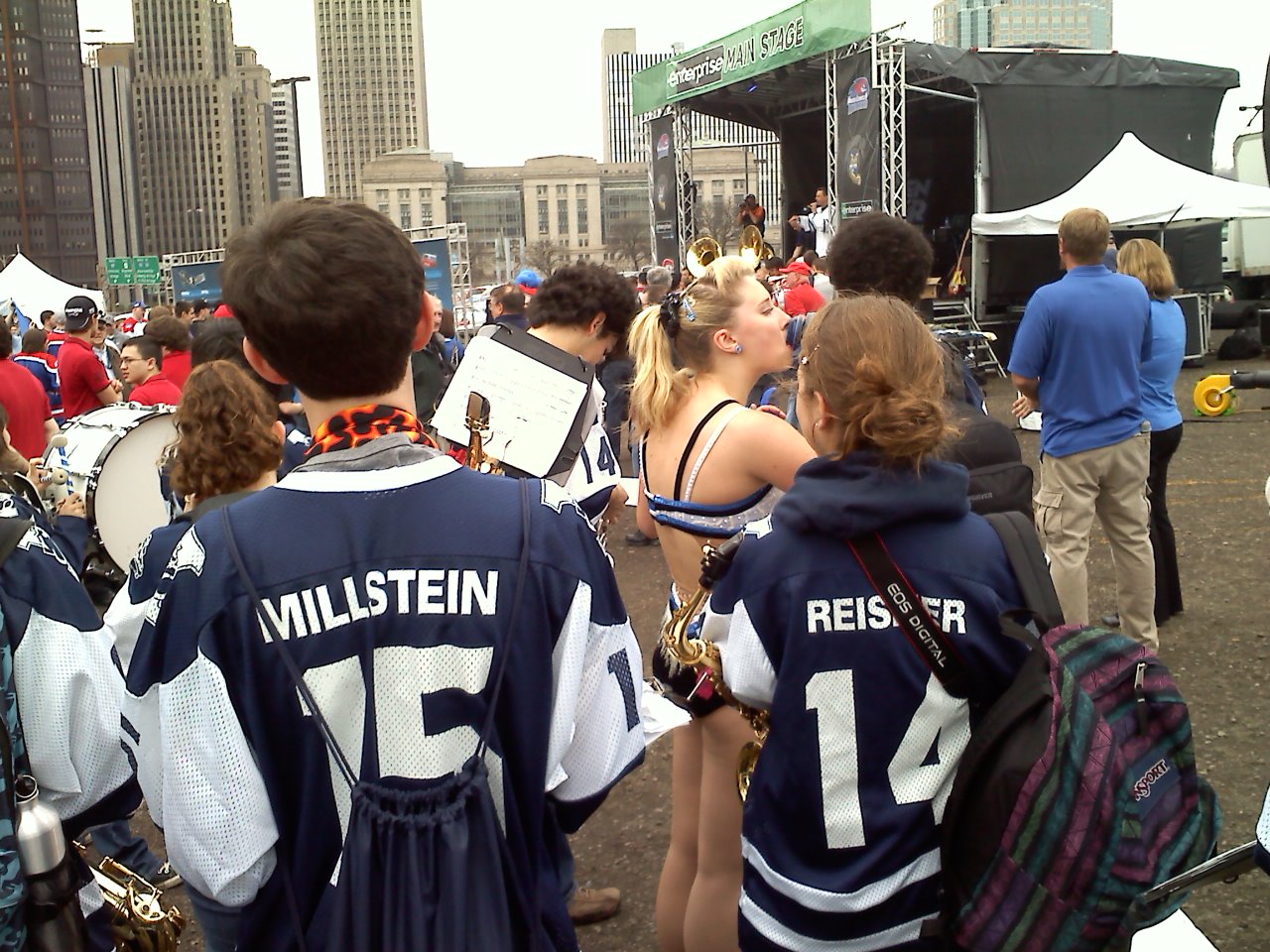 Yale's cheer squad showed up in bikini's!