For the past couple of seasons I've watched with increasing alarm as the Penguins have downsized (and defanged) in order to better fit Dan Bylsma's "damn-the-torpedoes, full-steam-ahead" system.
It's no secret that Bylsma's approach is predicated on wearing the other team down with a relentless attack. While speed certainly is an asset in today's up-tempo NHL, it can't be your only asset. To draw a baseball analogy, if a pitcher throws nothing but fastballs—even if it's a very good fastball—he's eventually going to get lit up.
Same thing in hockey. When you've got all four lines playing the same way—at the same pace—opponents are eventually going to adjust to your rhythm and counter effectively. You have to be able to change speeds once in a while.
If I seem a bit wistful for the not-so-distant days when big Georges Laraque used his considerable bulk to pin the puck behind the other team's net for entire shifts at a time, I am. To me the present-day Penguins are way too tailored to suit their coach's preferred style. Watch the next time the team celebrates a goal. With precious few exceptions, everyone's the same (Smurfish) size. Chris Kunitz is Tyler Kennedy is Joe Vitale is Craig Adams is Matt Cooke. Great if you're ordering one-size-fits-all jerseys. Not so great for building a Stanley Cup champion.
It's not that I don't like these guys. I do. They bust their butts and give everything they've got, game in and game out. But a championship team requires a blend of players who possess different talents, intangibles and physical attributes.
In my mind, the New York Islanders of the 1970s and '80s were arguably the greatest team ever assembled. For every super-skilled guy like the incomparable Mike Bossy they had a warrior like Bob "Knuckles" Nystrom (an early version of "Scary" Gary Roberts). For every mighty mite like Butch Goring they had a behemoth like Clark Gillies. They were exquisitely balanced.
When we won the Cup in 2009, guys like Hal Gill, Sergei Gonchar, Bill Guerin, and Rob Scuderi were big (no pun intended) contributors. Given that all were speed challenged to a varying degree, I doubt if Bylsma would welcome any of them back. Yet they made the Pens a more complete team.
Shame on Ray Shero for drinking from Bylsma's Kool-Aid. It's time for the Pens GM to reassert himself and initiate an on-ice diversity program. Let's break with the downsizing trend of recent seasons and reinforce the team with some much needed muscle. The Pens have nothing to lose and a Stanley Cup to gain.
*Be sure to check out Rick Buker's books,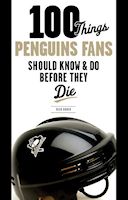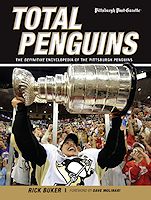 available at TriumphBooks.com, Amazon.com, and BarnesandNoble.com