After the Penguins practice today, Sidney Crosby gave his first interview since getting hit in the face with a slapshot.    He did not participate in the practice but says he's feeling much better.  He has not been able to eat, is having a hard time keeping weight and is not setting a timetable for returning to the ice.  His plan is to rely on the Doctor's opinion about the best time for that.  Crosby said "I'm worried about making sure I'm healed.  Hopefully, that's sooner."
The Penguins secured a playoff spot last night, so there is absolutely no reason for Sid to try to rush back.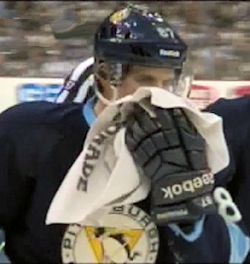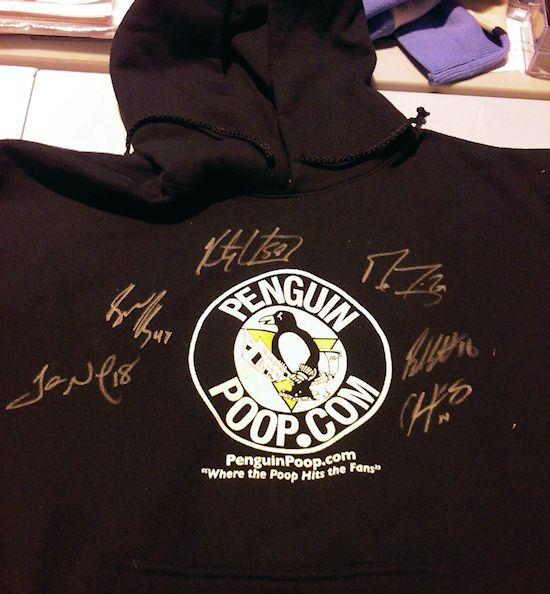 Win a PenguinPoop Hoodie Autographed by Kunitz, Neal, Letang, Despres, Sutter & Fleury!