With the NHL free agent signing period set to begin July 1, here's a list of Penguins free agents by category.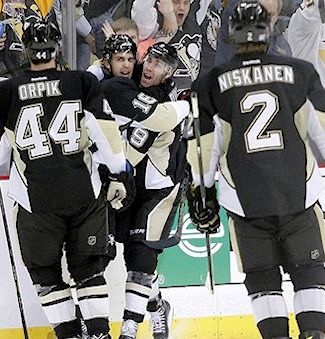 Unrestricted free agents (such as Jussi Jokinen and Matt Niskanen) may sign with any team without compensation. Under certain conditions restricted free agents may sign with other teams. The Pens then would receive compensation in the form of draft picks.
In the case of players who spent time with the Baby Pens or were acquired in trades, the Cap Hit (in millions) may not reflect actual compensation.
UNRESTRICTED FREE AGENTS
Forwards
Age
13-14 Team
Cap Hit
GP
G
A
PTS
PIM
+/-
New Team
Conner
31
Pens
$0.55
19
4
1
5
2
-3
Capitals
Drazenovic
27
Pens
$0.55
1
0
0
0
2
-1
Pens
Gibbons
26
Pens
$0.55
41
5
12
17
6
5
B. Jackets
Glass
30
Pens
$1.1
67
4
9
13
90
-8
Rangers
Goc
30
Pens
$1.7
12
0
2
2
4
0
Pens
Jokinen
31
Pens
$3.0
81
21
36
57
18
12
Panthers
Kobasew
32
Pens
$1.25
33
2
0
2
15
1
SC Bern
Machacek
25
Baby Pens
$0.63
22
10
4
14
15
7
Leafs (tryout)
Pyatt
32
Pens
$1.55
34
4
0
4
10
-15
Geneve-Servette HC
Sill
26
Pens
$0.55
20
0
0
0
12
-4
Pens
Stempniak
31
Pens
$2.5
21
4
7
11
4
5
Rangers
Vitale
28
Pens
$0.55
53
1
13
14
29
-1
Coyotes
Zolnierczyk
26
Pens
$0.6
13
2
0
2
12
0
Islanders
Defense
Age
13-14 Team
Cap Hit
GP
G
A
PTS
PIM
+/-
New Team
Engelland
32
Pens
$0.56
56
6
6
12
58
-6
Flames
Mikkelson
26
Baby Pens
$0.55
73
8
30
38
62
10
Tor. Marlies (AHL)
Niskanen
27
Pens
$2.3
81
10
36
46
51
33
Capitals
Orpik
33
Pens
$3.75
72
2
11
13
46
-3
Capitals
Goal
Age
13-14 Team
Cap Hit
GP
MINS
GA
SH
GAA
PCT
New Team
Vokoun
37
Baby Pens
$2.0
2
125
5
0
2.41
.891
RESTRICTED FREE AGENTS
Forwards
Age
13-14 Team
Cap Hit
GP
G
A
PTS
PIM
+/-
New Team
Farnham
25
Baby Pens
$0.55
64
7
7
14
166
-2
Pens
Megna
24
Pens
$0.925
36
5
4
9
6
1
Pens
Spaling
25
Predators
$1.05
71
13
19
32
14
2
Pens
Sutter
25
Pens
$2.07
81
13
13
26
12
-9
Pens
Defense
Age
13-14 Team
Cap Hit
GP
G
A
PTS
PIM
+/-
 
Despres
22
Pens
$0.9
34
0
5
5
26
4
Pens
Samuelsson
22
Pens
$0.63
5
0
0
0
0
-1
Pens
*Be sure to check out Rick Buker's books,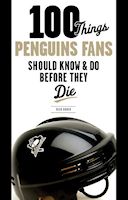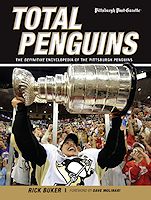 available at TriumphBooks.com, Amazon.com, and BarnesandNoble.com