Maybe it's too early to ponder that question. There are a lot more games to be won before the Penguins can dream of hoisting the Stanley Cup.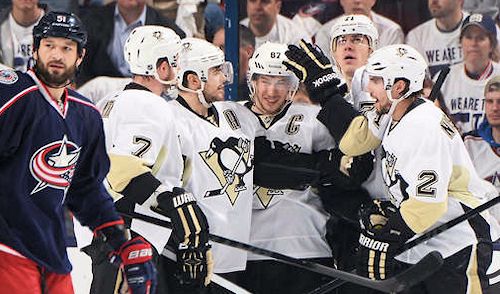 Yet there are reasons to believe. Remember Game 3, when the Pens were reeling from an overtime loss and Columbus had them in an early hole? Instead of folding like a cheap suit, our boys stung the Blue Jackets with a third-period rally. Same thing following Marc-Andre Fleury's Game 4 gaffe. The Pens rebounded to play arguably their best hockey in weeks.
Resilience, poise under fire, and mental toughness. All are hallmarks of a champion. The Penguins displayed each of these qualities during the opening round of the playoffs.
As veteran leader Rob Scuderi suggested, "This team's personality is starting to show."
Granted, the Pens squared off against Columbus, not Philadelphia or Boston. But the hungry young Blue Jackets came at the Penguins hard and provided a stern test. The black and gold passed with (mostly) flying colors.
Secondary scoring was supposed to be a problem. Jussi Jokinen and Brandon Sutter tallied three goals apiece. Craig Adams, Beau Bennett, Brian Gibbons, and Lee Stempniak chipped in as well. Even without consistent production from their stars, the Pens averaged nearly four goals a game.
A lack of size and toughness was another concern. While the Blue Jackets out-hit the Pens by a whopping margin (306-180), the black and gold never backed down. Their net-front presence improved at both ends of the ice as the series progressed. And they did a good job of avoiding post-whistle scrums and retaliatory penalties.
What about defense and goaltending? Paul Martin (8 assists, plus-7) was terrific. So was Matt Niskanen (2 goals, 8 points). Brooks Orpik (plus-5) played inspired hockey before he was knocked out with an injury. And what can you say about Fleury? Aside from the costly Game 4 bobble he was cool and consistent.
There are positive signs from behind the bench, too. In his sixth postseason as head coach Dan Bylsma appears to be evolving. He sifted through a boatload of role players to find the most effective bunch. When the Pens didn't play up to expectations he called them out and made them accountable. Contrary to his "one-plan Dan" reputation, he switched to a more defensive posture when the occasion called for it. He used timeouts prudently and effectively. Bylsma even made a concerted effort to keep Sidney Crosby away from rugged Brandon Dubinsky.
This isn't to suggest that the team doesn't have issues. The Penguins must do a better job of playing with a lead. Likewise, they need to avoid overly fancy play and stick to a simple north-south game. The penalty-killing must improve. And the big guns have to produce.
The Pens have a brand-new series to work out the kinks.
*Be sure to check out Rick Buker's books,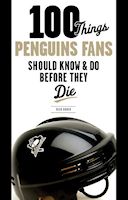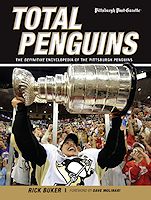 available at TriumphBooks.com, Amazon.com, and BarnesandNoble.com